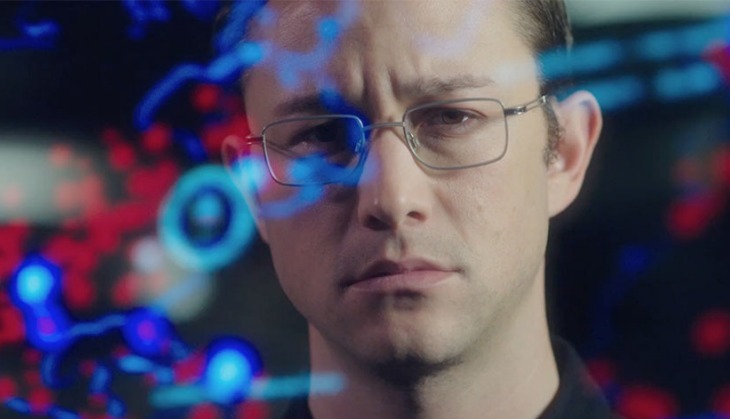 The first official trailer based on former National Security Agency contractor Edward Snowden's life is out, and it is intense AF. 
Once you've seen what we've seen, you'd agree that nothing else could have described the trailer better. Oliver Stone's Snowden promises to be a gritty affair where every single person in the star cast seems to be on edge.
Here's what we love about the film: it stars the dreamy Joseph Gordon-Levitt (as Snowden), Shailene Woodley (as Snowden's girlfriend, Lindsay Mills), Zachary Quinto ( as journalist Glenn Greenwald), Clint Eastwood's gift to the world: his son, Scott, and Nicolas Cage.
Here's what we like about the trailer: there is nothing dull about it. It moves fast - tracking Snowden's life as he goes from the military to the NSA, to discovering government secrets, to leaking thousands of classified documents (in 2013), to subsequently becoming a hunted man.
Here's what we do not like: the film releases on 16 September, 2016, which is a long way off.
Watch:
--
Edited by Blassy Boben
Also read: