Victoria Secret's model Alessandra Ambrosio looks all toned and tan during an impromptu photo shoot on the beaches of Ibiza on Sunday.

The 37-year old climbed some scenic rocks wearing a skimpy bikini as some of friends snapped picture after picture.

She paired the strapless top and matching bottoms with a stylish straw hat that kept her long dark tresses behind her ears and a pair of sandals.

She accessorized with a pair of dark sunglasses, several bracelets and necklaces along with some dangling earrings.
Also Read: Victoria's Secret model Alessandra Ambrosio rocks the runway in Zuhair Murad at Paris Haute Couture Fashion Week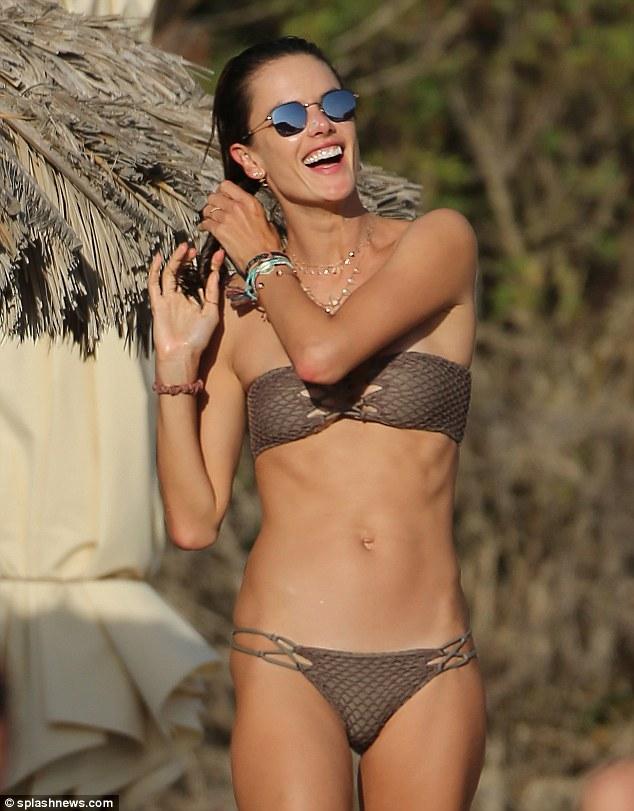 Later, she was seen heading to the water with an unknown man.

She was also seeing hit the Mediterranean surf on her own as she swam about the famed island's beautiful coastline.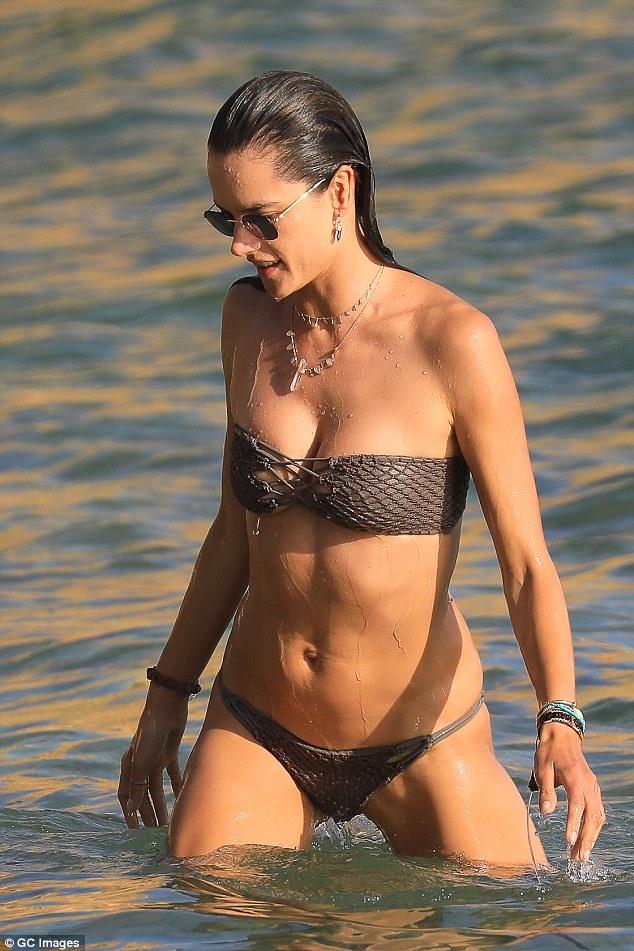 She also posted some photos and a video of her Ibiza holiday in an Instagram story.

The clip showed her swimming and soaking up the sun with friends that included Rachel Dobriner and Tala Yasseri.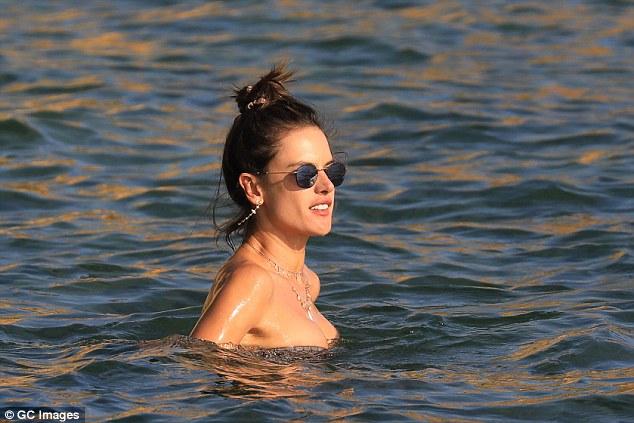 Last week, she was there at the opening of Zuhair Murad's Autumn/Winter 2018-19 show in Paris.

This was the first time she walked the runway for the Lebanese designer.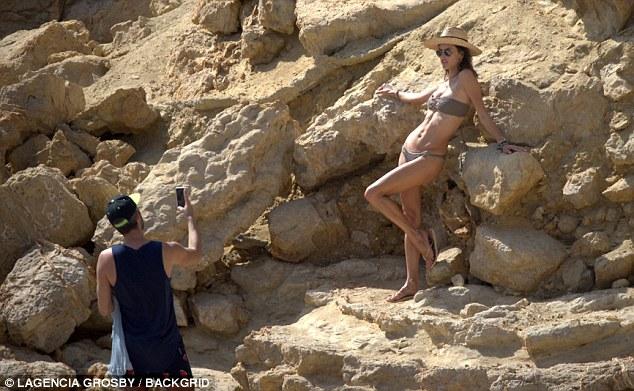 'Thank you, @zuhairmuradofficial for letting me open your magical show,' she posted on Instagram shortly after the glittering catwalk show.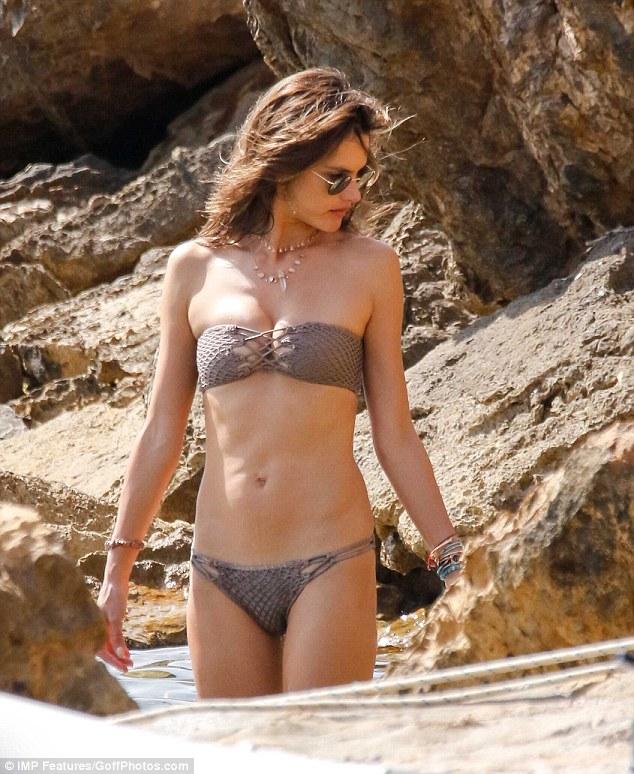 Alessandra has reportedly been dating Brazilian actor/producer Raul Guterres in April of 2018. He is best known for his work in Driven (2001), The Scorpion King (2002 and Turistas (2006).

She had been engaged to Jamie Mazur up until their breakup in March. They share two children together, Anja Louise, nine, and Noah Phoenix, six.
Also Read: International Yoga Day 2018: Kendall Jenner, Ellie Goulding, Jennifer Aniston and other celebrities show their yoga skills on Instagram