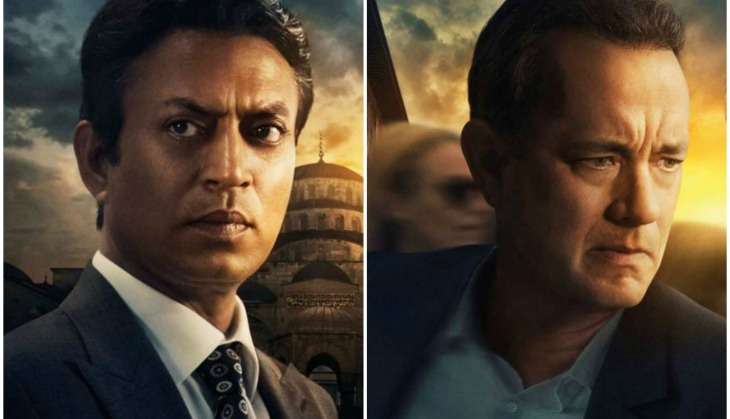 Hey, Irrfan Khan. You've got fan mail.
Tom Hanks, who usually rejoices in being the 'coolest guy' on film sets, says the feeling only lasted till Bollywood actor Irrfan Khan walked in.
Irrfan, who has several critically-acclaimed international films in his kitty, like The Namesake, A Mighty Heart, Life of Pi, Slumdog Millionaire, and the commercially successful The Amazing Spider-Man and Jurassic World, has found a fan in Hanks.
Inferno, the film adapted from Dan Brown's book of the same name releases on 14 October, and we'll get to watch Irrfan with the Forrest Gump star.
Directed by Ron Howard, the film will see Hanks reprise his role as Robert Langdon while Irrfan is playing Harry Sims, 'The Provost'.
At a select global media event organised by Sony Pictures Entertainment, Hanks said: "Here's what I hate about Irrfan Khan... I always think I'm the coolest guy in the room, and everybody's hanging on to every word I say and everybody's a little intimidated to be in my presence. And then Irrfan Khan walks into the room. And he's the coolest guy in the room.
And everybody's intimidated by his presence and everybody's hanging on to his every word."
Hanks, known for films like Saving Private Ryan, You've Got Mail, Sleepless in Seattle, The Terminal, Catch Me If You Can and more recent Sully, asserted that the worst thing about Inferno is "that I am only in a couple of scenes with Irrfan. It was heartbreaking".
The two-time Oscar-winning star seemed mighty impressed with Irrfan's acting skills and has in fact chalked down a way to ape his style.
Hanks said: "And as soon as I walked up to him I said, 'Irrfan Khan, I'm going to steal from you everything I possibly can. I'm going to start speaking very quietly in films. I'm going to wear very nice suits. And I will draw out the last sound of every sentence that I say.' And by doing that, I will be doing a very pale imitation of the coolest guy in the room."
-- With inputs from IANS