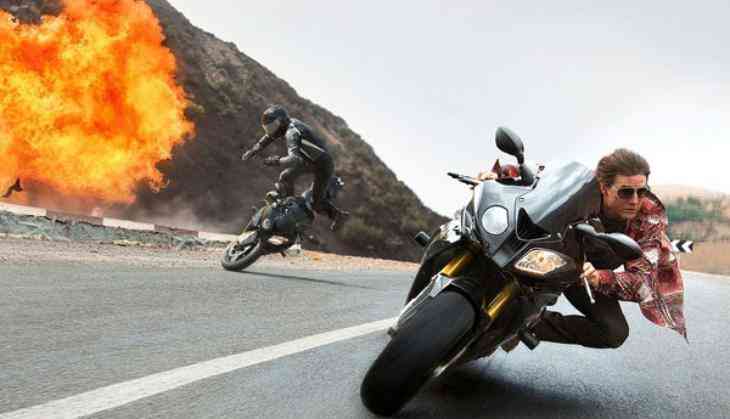 Tom Cruise injured on the set of 'Mission Impossible 6' (ANI)
Tom Cruise, who has a history of doing his own stunts, has been left injured while performing a stunt for the newest addition to the 'Mission Impossible' franchise in London.
In a video obtained by TMZ, the 55-year-old is attached to a harness while making the leap.
However, he landed short and crashed hard into the side of the building. He is able to hoist himself up, but walks with a visible limp before collapsing next to crew members, reports People Magazine.
Over the years, he has taken part in many dramatic scenes, including submerging himself in water for six minutes to film an underwater scene of him breaking into a vault for 'Mission Impossible: Rogue National', being flung around an aeroplane cabin in zero-gravity for 'The Mummy' and many high-speed car chases.
'Mission: Impossible 6' also stars 'Life' actress Rebecca Ferguson and 'Man of Steel' star Henry Cavill. The movie is slated to hit theatres next year.
-ANI