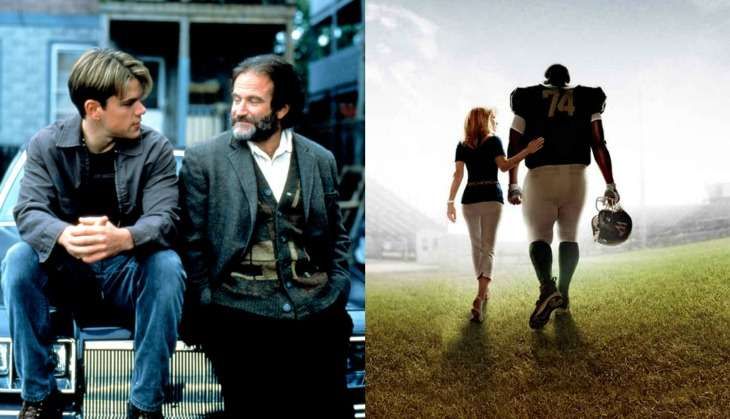 They say movies are a reflection of life. 'They' are totally crazy, if you ask us. Life is way more complicated than cinema can ever hope to capture. But the one thing movies have always been able to do successfully, is giving us some serious friendship goals. Be it the Hindi film industry with its elaborate song and dance sequences dedicated to friends or Hollywood, with its tear-jerkers - friends really do make the world go around even in cinema.
Keeping that in mind, here's a look at five of the most unusual pairs of friends who we cheered on as we watched:
1) Good Will Hunting (1997)
Matt Damon, Ben Affleck, Robin Williams, Minnie Driver, Stellan Skarsgard : already sounds like a must-watch, doesn't it? And watch it you must because Damon's and Williams relationship will have you reaching for a tissue. It is a wholesome, cathartic friendship between a disturbed genius and his therapist whose trials remind you how fragile life and relationships are.
Ratatouille (2007)
Pixar-Disney is perhaps the friendship goals we ought to be talking about. A collaboration between the two often gives us iconic films and Ratatouille is definitely one such example.
The extraordinary tale of a rat who can cook, a human who cannot, and an audience who doesn't know whether to cheer to feel grossed out at the logistics of the equation. Remy and Linguini give you no option but to love them. Starring Patton Oswalt, Lou Romano, Brad Garrett, Brad Bird, and Peter O'Toole, the film is considered a classic till date.
Finding Nemo (2003)
It is hardly possible to have not seen Pixar and Disney's Finding Nemo, even if you've not seen its sequel, Finding Dory.
Finding Nemo is the go-to movie for plenty across the world for its light-hearted drama that will leave you sneakily wiping a tear or two towards the end. Albert Brooks, Ellen DeGeneres, and Alexander Gould, play the central characters in the film - and the adventures of Marlin and his accidental friend Dory - who has short term memory loss - while searching for Nemo, will have you laughing till you cry.
The Blind Side (2009)
The movie that got Sandra Bullock an Oscar, has a less discussed friendship rewing that warms your heart and restores your faith in humanity. Based on the true story of NFL player Michael Oher, the movie hit a chord with the audience and film critics alike. The film's cast includes Sandra Bullock, Quinton Aaron, Tim McGraw, Lily Collins and Jae Head.
Wondering which friendship we're talking about? SJ and Oher. SJ's whole-hearted acceptance of Oher as his friend and an older sibling figure could make even an iceberg weep.
Up (2009)
You have seen Up, right? Because how could you have not? Another Pixar-Disney production, this one stars an eldery widow Carl who is pining for his wife, Ellie and a teeny tiny Wilderness Explorer, Russell who shows up at his door - determined to help.
What follows is an unbelievable adventure and surly, grumpy Carl finally caves in to Russell's dogged-determination to be useful. Unlikely friends, a fantastic adventure, and some side-aching comedy.
--
Edited by Aishwarya Yerra