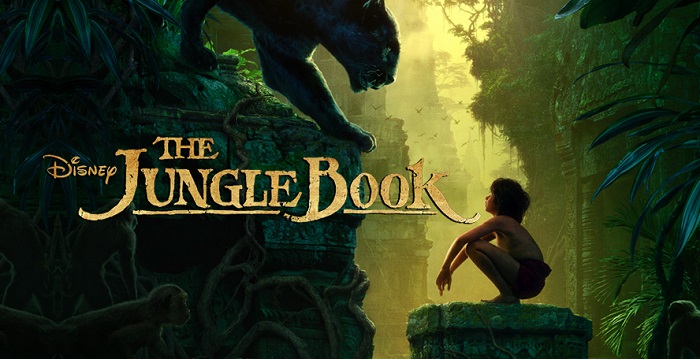 The Jungle Book is a Disney Series with a tremendous fan following in India. The much-anticipated film, which releases across the globe on 15 April, 2016, will release in India a week earlier i.e. 8 April, 2016.
The marketing team of Disney UTV has planned a massive promotional campaign for The Jungle Book in India. Neel Sethi, who essays the character of Mowgli in the film is currently in the country for the promotions. At an event in Mumbai today, Disney Managing Director, Siddharth Roy Kapur on being asked to speak about the release strategy for The Jungle Book in India said,
Also Read: Filmy makeover: Why Bollywood is seeking Hollywood helping hand
"We are planning a very wide release for Jungle Book in India. I don't know the exact number of screens, but it will be a very wide release in Hindi, English, Tamil and Telugu. We think it is a film which will appeal to everyone In India."
With Batman V Superman overshadowing Rocky Handsome at the Box Office this weekend, when Siddharth was asked if Hollywood films will fare better than Bollywood ones in the near future, he said,
"No, I don't think Hollywood will ever take over Bollywood. We as Indians, love our movies, actors. We are people who enjoy our stars, our story and our grammar of film making. A lot of Hollywood films are doing well in India, because our cinema is not able to come up with such films. We are not able to come up with a good superhero film or a disaster film or even a film like Jungle Book because the scale is so spectacular, but I hope someday we will be able to make such films."
The producer also confirmed that the promotional campaign of Jungle Book in India is pretty much at par with Bollywood blockbusters.
Also Read: The Jungle Book new trailer: Neel Sethi as Mowgli lures you into a lush forest
"Other than the fact that we can't go on reality show or do city tours, the promotional campaign is pretty much similar to other big Bollywood films. We are doing radio, print interviews as well as marketing the film on digital media," said Kapur.
The Jungle Book is set to release on 8 April 2016. Bollywood actors Priyanka Chopra, Irrfan Khan, Nana Patekar, Shefali Shah and Om Puri have dubbed for the film's Hindi version.