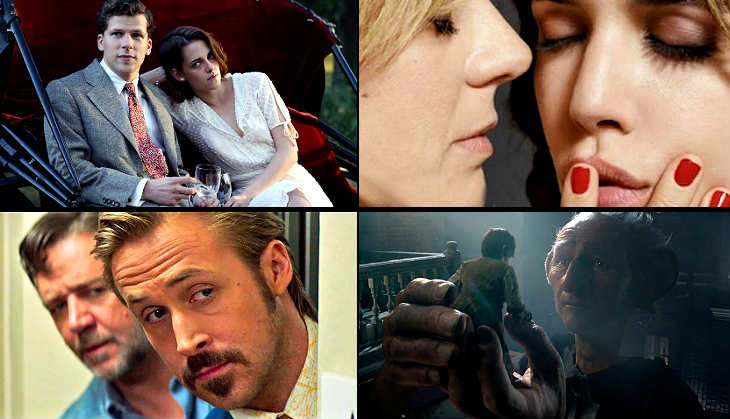 The Cannes International Film Festival may or may not be over-rated in India, but around the world, it is seen as a brilliant platform to showcase World Cinema.
This year, the coveted film festival is starting from 11 May and will go on for 10 days, ending on 22 May. While Indian beauties, Aishwarya Rai Bachchan, Sonam Kapoor and Mallika Sherawat have flown down to the French Riviera to perform their duties, there's obviously a lot more to this film festival than just compare looks and make-up on the red carpet.
The official line-up of films to be screened at Cannes 2016 this year in various categories has been revealed. The screenings are largely divided into five categories: In Competition, Out Of Competition, Un Certain Regard, Midnight Screenings and Special Screenings.
Here's a complete list of the impressive films being screened in these categories:
In Competition:
Toni Erdmann, Maren Ade
Julieta, Pedro Almodóvar
American Honey, Andrea Arnold
Personal Shopper, Olivier Assayas
La Fille Inconnue, Jean-Pierre Dardenne & Luc Dardenne
Juste La Fin Du Monde, Xavier Dolan
Ma Loute, Bruno Dumont
Paterson, Jim Jarmusch
Rester Vertical, Alain Guiraudie
Aquarius, Kleber Mendonça Filho
Mal De Pierres, Nicole Garcia
I, Daniel Blake, Ken Loach
Ma' Rosa, Brillante Mendoza
Bacalaureat, Cristian Mungiu
Loving, Jeff Nichols
The Handmaiden (Agassi), Park Chan-Wook
The Last Face, Sean Penn
Sieranevada, Cristi Puiu
Elle, Paul Verhoeven
The Neon Demon, Nicolas Winding Refn
Out Of Competition:
Café Society, Woody Allen (opening film)
The BFG, Steven Spielberg
Goksung, Na Hong-Jin
Money Monster, Jodie Foster
The Nice Guys, Shane Black
Un Certain Regard:
Varoonegi, Behnam Behzadi
Apprentice, Boo Junfeng
Voir Du Pays, Delphine Coulin & Muriel Coulin
La Danseuse, Stéphanie Di Giusto
Eshtebak, Mohamed Diab
La Tortue Rouge, Michael Dudok De Wit
Fuchi Ni Tatsu, Fukada Kôji
Omor Shakhsiya, Maha Haj
Me'ever Laharim Vehagvaot, Eran Kolirin
After The Storm, Hirokazu Kore-Eda
Hymyilevä Mies, Juho Kuosmanen
La Larga Noche De Francisco Sanctis, Francisco Márquez & Andrea Testa
Caini, Bogdan Mirica
Pericle Il Nero, Stefano Mordini
The Transfiguration, Michael O'shea
Captain Fantastic, Matt Ross
Uchenik, Kirill Serebrennikov
Midnight Screenings:
Gimme Danger, Jim Jarmusch
Bu-San-Haeng, Yeon Sang-Ho
Special Screenings:
L'Ultima Spiaggia, Thanos Anastopoulos & Davide Del Degan
Hissein Habré, Une Tragédie Tchadienne, Mahamat-Saleh Haroun
La Mort De Louis XIV, Albert Serra
Le Cancre, Paul Vecchiali