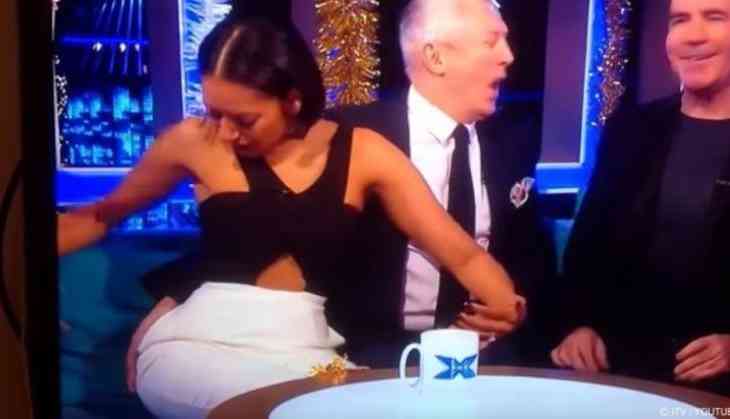 A video went viral of a singer Mel B being groped by a well-known celebrity judge on live Television has left fans shocked and furious.
A former The X Factor UK judge Louis Walsh grabbing Mel B's butt on live television has resurfaced — and fans are not happy about it.
There are news of women being physically assaulted and this time it was captured live on television.
The video clip shows Walsh with fellow judges Mel B (singer), Simon Cowell (television producer/presenter) and Cheryl Cole being interviewed by Sarah-Jane Crawford (television presenter) on The Xtra Factor when Walsh, 65, places his hand on Mel B's bum and rubs it over and over again.
Also Read: Kourtney Kardashian shares sexy bikini photo on a yacht in Italy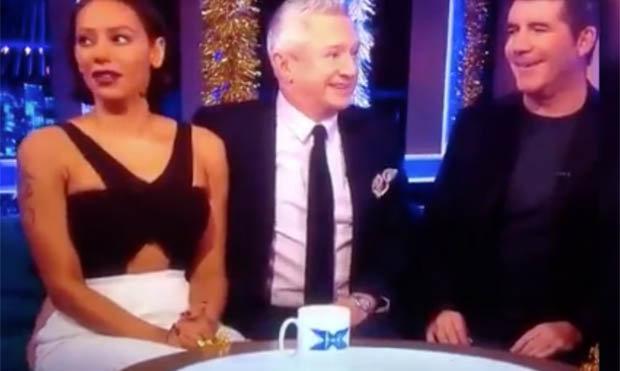 The former Spice Girl, 43, who was furious immediately stops the interview, telling Crawford to "hold on a second" before asking Walsh: "Why are you grabbing my butt?"
The clip clearly shows Mel getting pissed at the judge as he keeps on tapping her on the side.
Mel then disrupts the interview and says to Sarah Jane: "Hold on a second, hold on."
Cowell, 58, also chimed in telling Mel B, "Honestly, you're safe."
Also Read: Is this really what "Men Love To Hear During Sex"?
Trying to defuse the situation, Sarah Jane then jokes: "Louis! Hands where we can see them please."
However, neither Walsh or Mel B have publicly commented on the resurfaced video. However, fans were quick to voice their opinions about the clip on social media.
"I saw the Mel B video and I'm upset," wrote one Twitter user. "We have all had strange men touch us without our consent and every time you react they make it seem like you're overreacting or it want intentional. Man, how TF do you grope my a** by mistake?"
Also Read: These are the major signs of sex addiction
this is how prevalent sexual abuse is. louis LITERALLY grops mel b's bum while on LIVE TV!! what happens when he's called out?? they just laugh it off and move straight on !!

if this is what happens on LIVE tv, can you imagine what goes on behind closed doors? pic.twitter.com/z6eTl26xKg

— kyle (@nofreemoonshine) July 8, 2018
Another fan tweeted: "I'm still baffled that people feel like Mel B didn't react properly to the obvious sexual harassment she was receiving on TV … she was uncomfortable and made her current state obvious. who the F**K cares if louis walsh was put on the spot?! HE UNNECESSARILY GRABBED HER BEHIND!"
Last month, Walsh announced that after 13 years on the television show he would not be returning as a judge, citing he was "ready to leave" according to the Daily Mail.