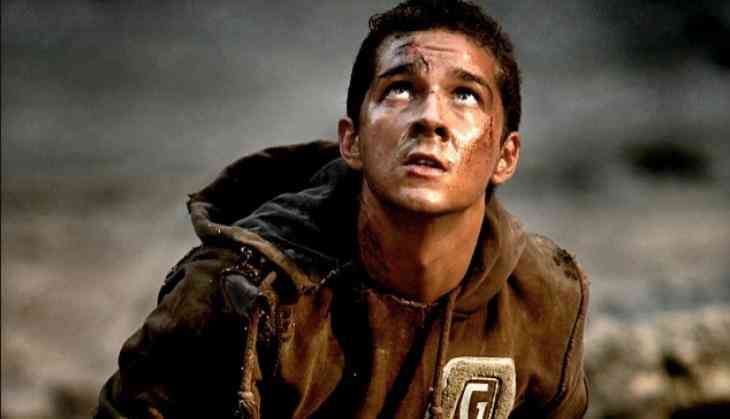 Shia LaBeouf 'deeply ashamed' about his racist rant
Hollywood actor Shia LaBeouf has apologised for his recent erratic behaviour after he was arrested for disorderly conduct.
The 31-year-old actor took to Twitter and shared a note where he wrote he was "deeply ashamed" of his actions in a message posted on social media.
He wrote, "I am deeply ashamed of my behaviour and will make no excuse for it. I don't know if these statements are too frequent, or not shared often enough, but I am certain that my actions warrant a very sincere apology to the arresting officers, and I am grateful for their restraint. The severity of my behaviour is not lost on me."
July 12, 2017
The post continued, "My outright disrespect for authority is problematic, to say the least, and completely destructive to say the worst. It is a new low. A low I hope is a bottom."
According to the TMZ, the arrest included a racist rant, in which the actor accuses the police of being racist, or "a black man arrested me for being white.
"He also yelled at a black cop, "you're going to hell, straight to hell, bro."
The actor was taken into custody by the Savannah-Chatham Metropolitan Police in Georgia during the early morning hours on July 8 after he lashed out at a bystander for refusing to give him a cigarette.
LaBeouf was later released on a 7000 USD bond.
In May, the actor was sued for defamation and assault for swearing and yelling at a bartender in a Studio City bowling alley after being refused a drink, because he appeared to be too intoxicated.
The 'Fury' star concluded the post by writing: "I have been struggling with addiction publically for far too long, and I am actively taking steps toward securing my sobriety and hope I can be forgiven for my mistakes."
-ANI