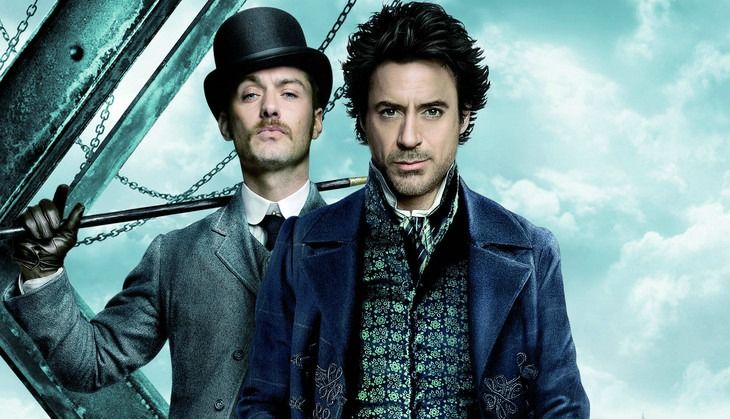 Five years after the last Sherlock movie, and one month after telling us he's coming back, Robert Downey Jr has further revealed that the third installment in the Sherlock Holmes series is definitely, maybe underway. The film's producer would be Joel Silver with Guy Ritchie as the director.
Sherlock Holmes 3 is expected to go into production in the second half of this year.
For those who've forgotten the plot of the previous two films - Sherlock Holmes, and Sherlock Holmes: A Game of Shadows, here's a recap: Downey and Jude Law save the world. Twice.
Producer Joel Silver also hinted at more sequels beyond the third installment which is good news for Sherlock enthusiasts, and great for fans of the franchise. 'It looks like it could happen this fall. Downey said he wants to do it. He's gotta launch into another Avengers movie right after the new year so we're trying to get it done,' Silver reportedly told Ace Showbiz.
This makes things either more difficult or rather easy, depending on whether you're into film production or a fan. Because on one hand there is only so much time to finish shooting before Downey moves on, but on the other hand, that is the perhaps the exact incentive they need to begin shooting.
"We have a script that we like. Jude Law is available and Downey is available, and we're hoping we can get it done. If it works, great. If not, we'll do it another time. But it looks like it could happen now," Silver said. Now would be better, though.
Apparently it is Robert 'Iron Man' Downey Jr, Jude Law (eh? What's even busy doing?) and Guy Ritchie's busy schedules that have caused all the issues.
--
Edited by Aishwarya Yerra