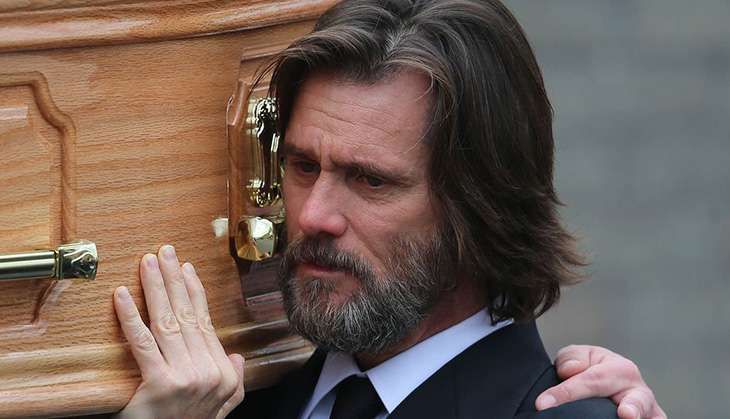 Hollywood actor Jim Carrey, who is still trying to deal with the death of ex-girlfriend Cathriona White, has lashed out at the media for releasing the details of her autopsy.
The Mask actor was left devastated when Cathriona was found dead at her home in Los Angeles in September 2015, and earlier this week her passing was ruled a suicide. LA County Coroner's office reported her death was caused by "multiple drugs effect".
And Carrey, 54, has now spoken out for the first time following the release of the autopsy report where he spoke out against this gross invasion of privacy:
"When I came to Hollywood to make it as a comedian, I soon learned that the details of my private life would be handed out to the media like free dinner vouchers. I never dreamed that the people I love most in the world would also be on the menu. What a shame."
According to reports, Cathriona had taken a mix of prescription drugs including Zofran, Propranol, Percocet and Ambien and Carrey had texted her the night before she died asking if she knew where missing painkillers that had been prescribed to him went.
Three of the prescriptions found at her house were under the pseudonym Arthur King, and the coroner's report stated: "Given this, it appears likely that the bottles for Arthur King found on (White's) bedside table were the prescriptions he (Jim Carrey) was referring to."
The coroner's report stated that Cathriona was upset after breaking up with Carrey, just three days before her death.
She reportedly left two notes - one with instructions to have personal belongings sold off and the proceeds sent to her family and another more personal one to Carrey where she allegedly says, "please forgive me. I'm just not for this world."
For the paparazzi to have released the personal details of one who is not a celebrity, but a celebrity's ex-girlfriend is low even for them.
--
with inputs from PTI
--
Edited by Aishwarya Yerra