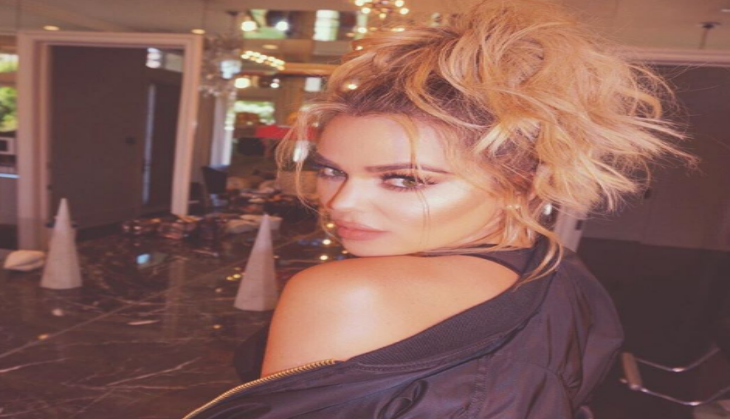 The Kardashian sisters are known for stealing the limelight with whatever they do. Recently, the micro-blogging site Twitter had a meltdown because three of Kardashian-Jenner sisters announced the news of their pregnancy. Twitterati had their speculations about the pregnancy to be fake because they were shocked that how come it was possible that among 5 sisters of Kardashian-Jenner family, two of them (Kylie Jenner and Khloe Kardashian) were pregnant, while Kim Kardashian is all set to become through surrogacy.
Kardashians have always been creating the buzz in media for different things be it their nude pictures or popular controversies.
Now the 33-year-old reality Television star Khloe Kardashian has once again created a buzz with her Thanksgiving feast. Khloe has spent hours in the kitchen to make 13 different courses that included chicken wings, pumpkin pie, turkey macaroni cheese as well as cinnamon buns and apple pie.
Khloe had shared a short clip on her Snapchat account and said that she was exhausted with all the work, but all her hard work was worth it.
''I'm exhausted but it's worth it to be cooking and slaving away in the kitchen,'' the 'Keeping up with the Kardashian' star said.
''I love everyone's reactions and just making everybody happy with the food. It's so rewarding. I hope all you guys are having an amazing Thanksgiving. I need to kick my feet up for a minute,'' Khloe further said.
Also Read: Kendall Jenner outshines Gisele Bundchen as world's highest-paid model
The reality television star also spoke in a post on her website khloewithak.com and wrote, ''Being in Cleveland, I have to do everything on my own. But I love it and I'm really looking forward to doing it again this year. 'Organising a meal for so many people - not to mention cooking it all! - is no joke.''