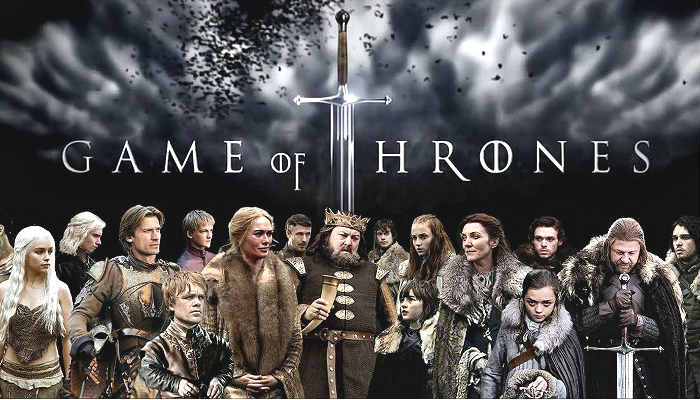 Author George RR Martin, whose fantasy novel series A Song of Ice and Fire has been adapted into TV show Game of Thrones, says there is no plan of turning the popular drama into a film.
Martin, 67, took to his blog to quash the rumours that a movie adaption of the Emmy-winning TV show was in the works.
"I don't know where this latest round of 'There's going to be a GAME OF THRONES movie' nonsense is coming from, but suddenly it is everywhere, and all of us connected with the show and HBO are being bombarded. But nothing has changed," he wrote.
"The idea of ending GAME OF THRONES with one or more major feature films was first floated, three or four years ago. Let me say once again: this was NOT MY IDEA. However, I may have been the first one to mention the notion in public -- where and how I no longer recall -- so somehow I became associated with it," the author continued.
Martin added he loves the idea of a big screen Game of Thrones adaptation but there has not been any initiative taken from cable channel HBO, which airs the drama.
"I did say that I liked the idea. Of course I liked the idea. And the idea is still powerfully attractive. Not just to me, but to many people connected with the show. Actors, directors, producers, writers. It would be a great way to end.
"Which doesn't mean it is going to happen. There is great enthusiasm for the notion, sure, but not necessarily from HBO. They are in the TV business, not the feature film business..."
Martin is currently penning the next instalment of the series, titled, The Winds of Winter.
-- PTI