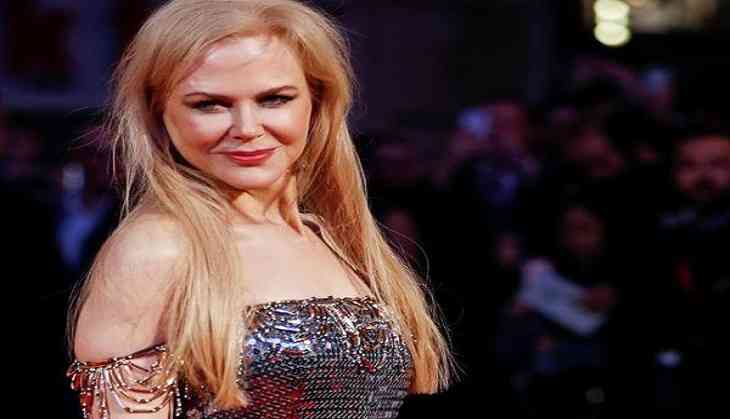 Winning an award for your work is one of the most amazing feelings. But according to Nicole Kidman, winning an award means nothing if you don't have someone to share it with.
The 50-year-old actress won two-Emmys in September for HBO mini-series 'Big Little Lies' and had a much more profound meaning than when she won her Oscar for Best Actress in 2003.
In an interview with 'The Late Show with Stephen Colbert', Kidman said, "I was so glad to win the two Emmys, because I have [two] daughters. "It was amazing to take home two and go, 'You get one each.'"
The Oscar-winning actress also shared that she won her Academy Award for her role in 'The Hours' when she was going through a tough time in her personal life.
"When I won my Oscar, I was not in a great place in my life. I didn't have a partner to share it with. I was alone. I sort of ordered some room service, and that was it," explained Kidman.
The actress went on to recall that her Emmy win was a completely different experience.
"I was flailing, emotionally and personally. So, to win an Emmy and be in love and have my family. It's amazing. There's something incredible about going home and going, 'Baby! We did it!' And that's what we did," added Kidman.
The host also asked Kidman about the possibility of a second season, to which the actress replied, "We want to. We're inching our way forward, because we want it to be good. It's now moving far more rapidly than six months ago."
-ANI