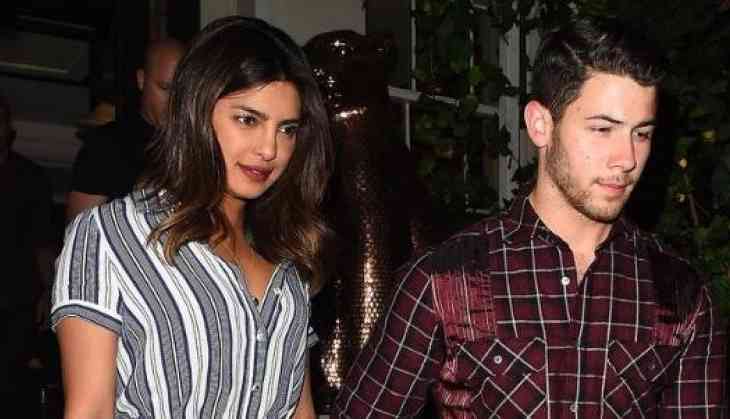 Quantico actress Priyanka Chopra and singer Nick Jonas were seen out in London as they walked hand-in-hand on Monday evening. They were joined Joe Jonas and his fiancee Sophie Turner. Four of them had a double date at 34 Restaurant in Mayfair.

Nick wore a plaid burgundy shirt and color-coordinated pants while Priyanka opted for a grey and white striped dress. Joe chose a black and white patterned shirt, and Turner, whom he proposed to nine months ago in October 2017, wore a yellow crop top and jeans.

Nick and Joe's older brother, Kevin Jonas also joined them.
Also Read: Quantico actress Priyanka Chopra opens up about her marriage to Nick Jonas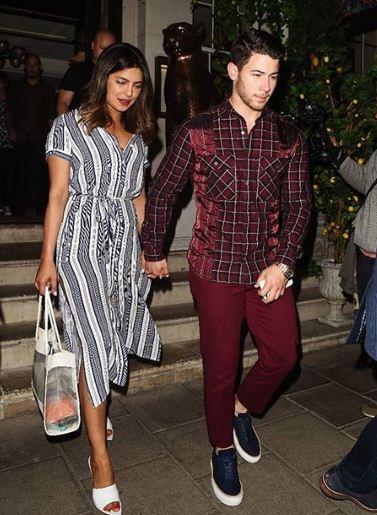 The Jonas brothers were together over the weekend supporting Joe at BST Hyde Park and then attending Beyoncé and JAY-Z's On the Run concert in Paris.

This is the first time Priyanka has met Nick's family.

In last few days, they were spotted at several places including a dinner date in New York City and a Beauty and the Beast Live in Concert show in Los Angeles.

Priyanka met Nick's family at his cousin Rachel Tamburelli's wedding in New Jersey on June 9. At the ceremony was Nick's brothers Frankie and Kevin Jonas, who was accompanied by his wife Danielle, as well as their mother Denise and father Kevin Sr.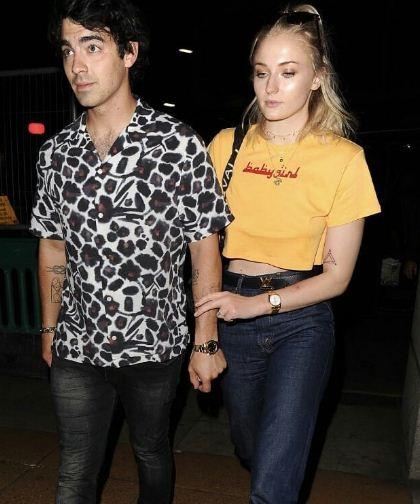 "It's a huge deal that Nick brought Priyanka to his cousin's wedding," a Jonas pal previously told PEOPLE of the duo, who posed together at the 2017 Met Gala.
"He's dated a lot over the last couple years but it's never been anything serious, so this is a big step. Nick and Priyanka really like each other, and his family enjoyed getting to know her as well. She fit right in!" the Jonas pal said.

Last week, Priyanka spoke about her relationship with Nick.

"We're getting to know each other and I think it was a great experience for him," she said.

"I think he really enjoyed it. It was really beautiful. He had a great time," she added.
Also Read: Nick Jonas and Priyanka Chopra were spotted wearing matching gold rings