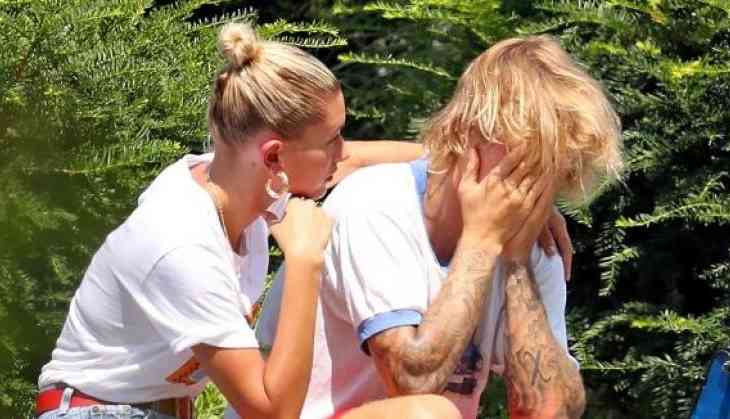 Justin Bieber and Hailey Baldwin were seen on a bike ride in New York City, where Hailey was comforting Justin as he hid his face in his hands, tears streaming down his cheeks.

She was seen gently rubbling his back and trying to be supportive.

Baldwin was in tears as the lovebirds sat in a restaurant in Tribeca. He lovingly caressed Baldwin's face as she struggled to stop crying.

Baldwin later posted a photo of herself with Bieber to her Instagram story — as if nothing had happened.

The model shared a black and white image of the couple kissing with the words "My Love," written across it.
Also Read: Meghan Markle handled wardrobe malfunction at wedding like a boss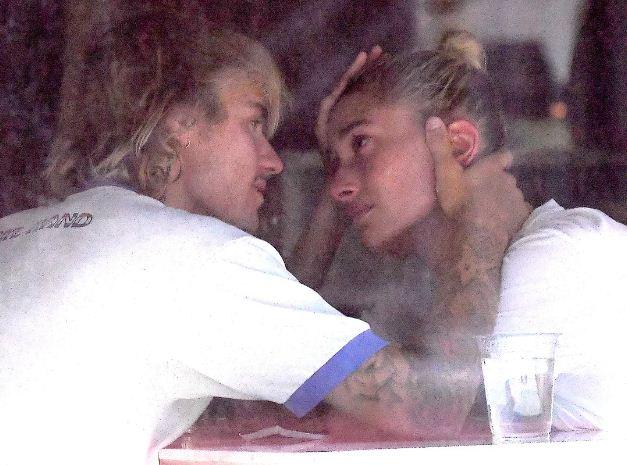 Their emotional outing was drastically different from their PDA filled day in New York City on Sunday.

Baldwin and Bieber were all smiles while walking hand in hand in the city. They even shared a passionate kiss.

In July, Bieber proposed to his model love while on vacation in the Bahamas.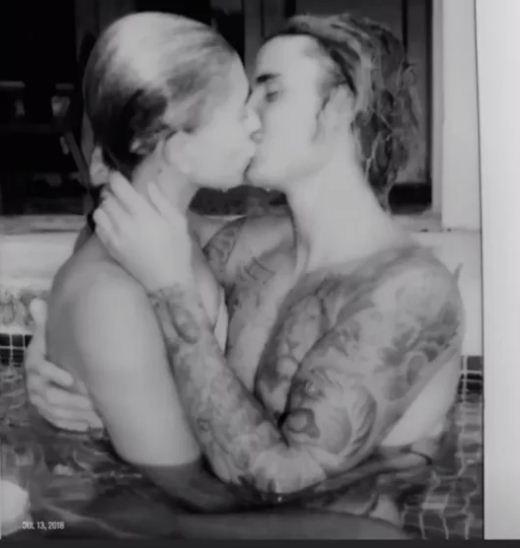 Bieber later confirmed the engagement on Instagram writing, "Was gonna wait a while to say anything but word travels fast, listen plain and simple Hailey I am soooo in love with everything about you!"

"So committed to spending my life getting to know every single part of you loving you patiently and kindLY," Bieber continued.

"I promise to lead our family with honor and integrity letting Jesus through his Holy Spirit guide us in everything we do and every decision we make," Bieber added.
Also Read: Priyanka Chopra on reports of her engagement with Nick Jonas: 'My personal life is not for public consumption'