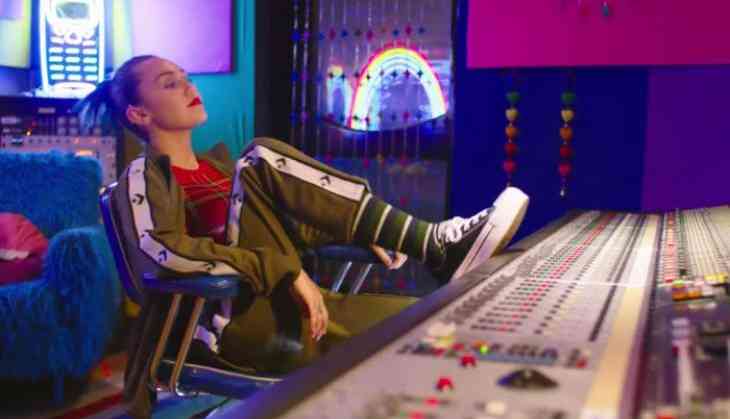 On May 2, Miley Cyrus collaborated with Converse, she also shared her collaboration with Converse on social media last November.

Yesterday, Miley unveiled the 43-piece collection at Nordstrom at The Grove shopping center in Los Angeles.

She wore a new Converse sneakers and matching t-shirt with a smiley face printed with MC.

She paired the tee with a pair of skintight monochrome patterned leggings that went with her tee and her white shoes with black platform soles and black laces.
Also Read: Get a chance to meet Taylor Swift on her Reputation world tour; live concert dates announced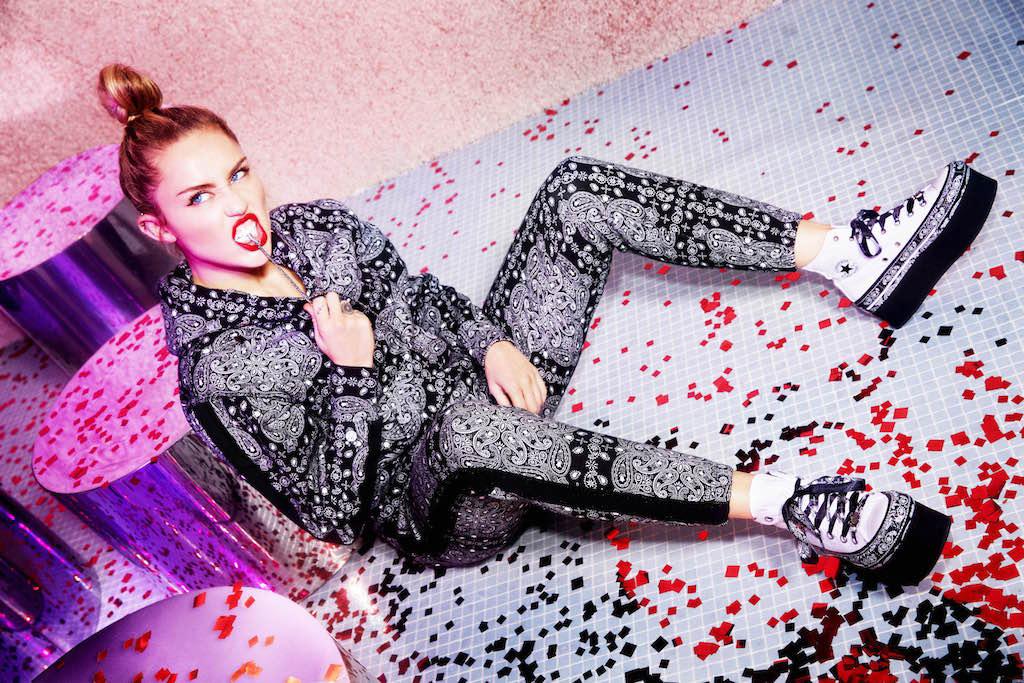 The Converse sneakers are bascially a hi-top and low-cut sneakers, with a chunky platform sole reminiscent of the 90s, trimmed with glitter or paisley.

The collection includes 43 pieces, including clothes, backpacks, and hats covered in the collection's logo and more paisley.

The best thing about the sneakers is that it is unisex. On Wednesday, the unisex collection officially goes on sale.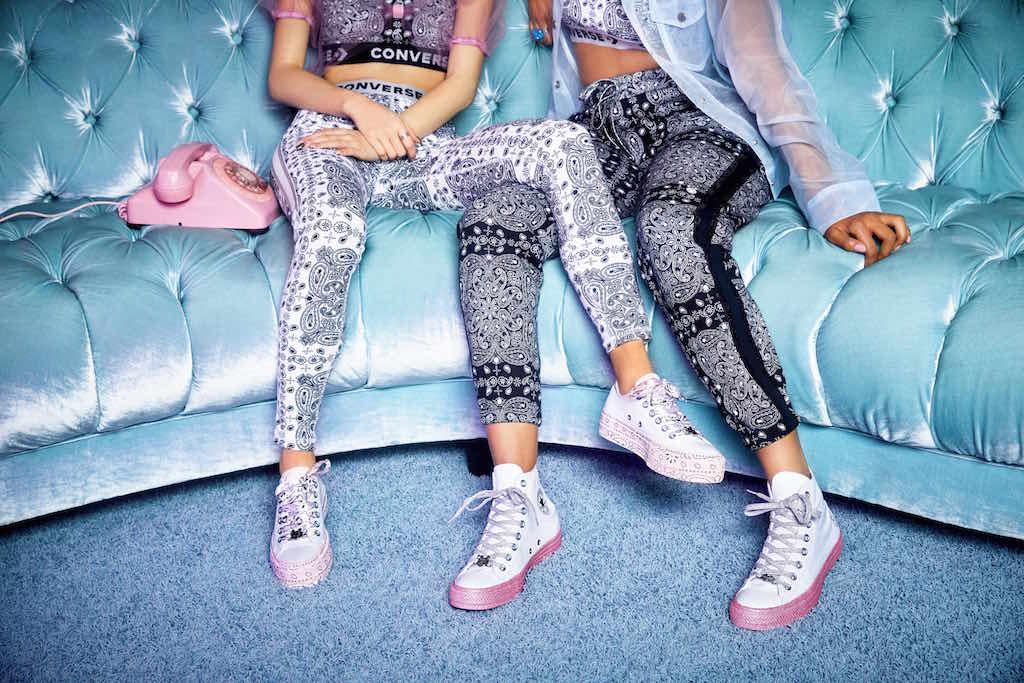 Miley said, "No age, no gender, no sex – I wanted everyone to feel included."

'I put what they love about me and what I love about them into the design,' she explained. 'I've always identified with Converse because the brand appeals [to] and represents so many different cultures and walks of life. And they're accessible.'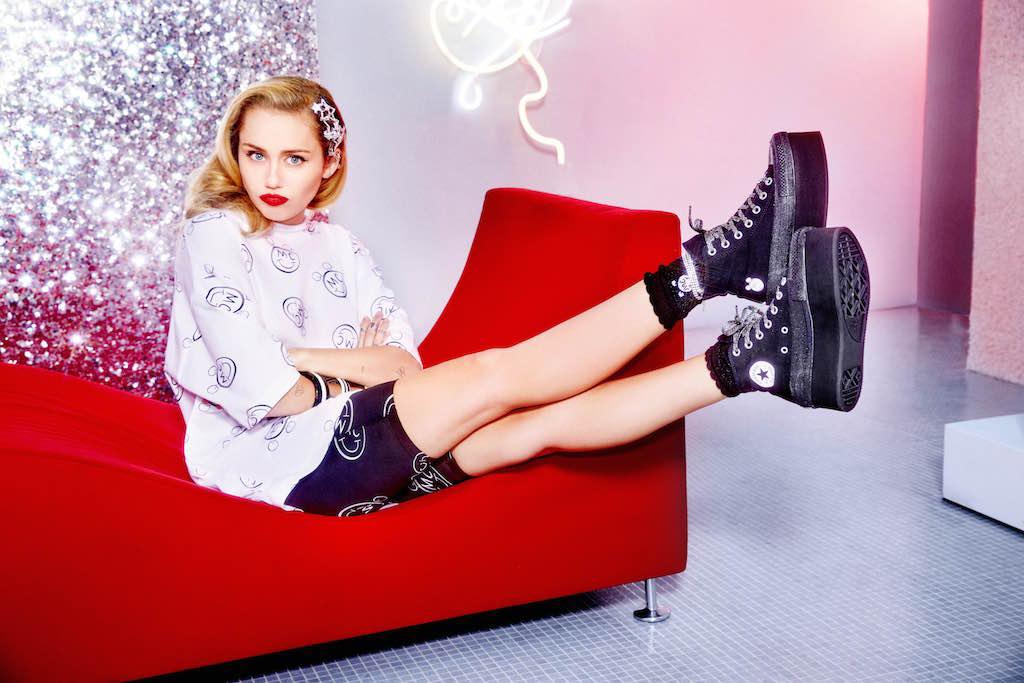 Miley also made an appearance on ABC's Jimmy Kimmel Live! to promote the collection.

The Converse x Miley Cyrus collection will be available online on converse.com.
Also Read: Kylie Jenner reveals how she named Stormi, parenthood and her bond with Kim Kardashian & Khloe