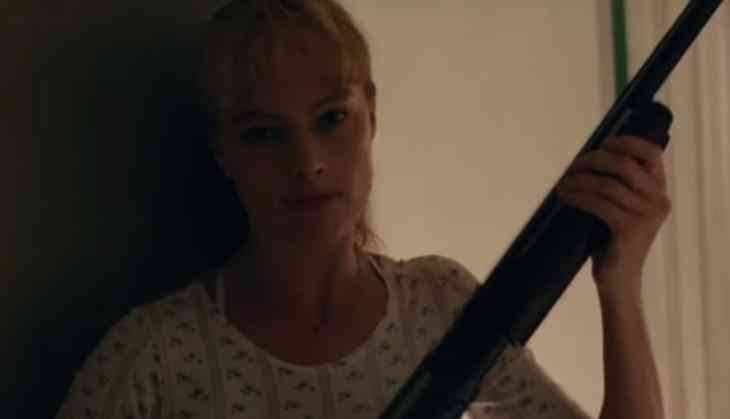 Margot Robbie is all set to offer fans a look at the complicated dynamics of disgraced figure skater Tonya Harding in the trailer of her upcoming movie 'I, Tonya'.
The makers unveiled the trailer of the much-awaited movie on YouTube and it seems like the fans are in for a crazy ride.
The trailer opens with a voice-over by Margot as Tonya, saying, "And the haters always say. There is no such thing as truth, I mean, everyone has their own truth."
The footage moves forward with Robbie spilling some magical moves on the ice.
Winners find an edge. Icons go over it. #ITonya coming to theaters December. pic.twitter.com/jZgX6jiAzo

— ITonyaMovie (@ITonyaMovie) November 1, 2017
"I was the best figure skater in the world at one point in time. My entire life, I've been told I won't amount to anything," says Robbie.
Allison Janney, who portrays Tonya's mother LaVona Harding as a bitter chainsmoker who won't stop berating her daughter on multiple occasions, says, "I made you a champion, knowing you'd hate me for it."
Tonya's mother LaVona Golden is less than pleasant with her daughter.
"You call that a clean skate for Christ's sake?" causing other parents to ask her not to curse in front of the children, to which she replies, "I didn't swear you c**t."
The trailer highlights the abuse Harding endured as a kid from her mother, LaVona (Allison Janney), and the abuse the athlete dished out to others as an adult.
The new promo also gives an inside look at Harding's relationship with Jeff Gillooly, played by Sebastian Stan.
In the end of the trailer, the footage shows a split second of someone, seemingly Harding, beating someone else, seemingly Nancy Kerrigan, with a baseball bat.
"I mean come on, what kind of friggin' person bashes in their friend's knee?" Harding asks, looking directly in the camera. "Who would do that to a friend?"
The trailer looks like a crazy ride, with Robbie looking completely unrecognizable as disgraced figure skater Tonya Harding.
Based on unbelievable but true events, the film is a darkly comedic tale of American figure skater, Tonya and one of the most sensational scandals in sports history.
Tonya was the first American woman to complete a triple axel in competition, her legacy was ruined by her association with an infamous attack on fellow Olympic competitor Nancy Kerrigan in 1994.
Helmed by Craig Gillespie, 'I, Tonya' is all slated to release on 8 December.
-ANI