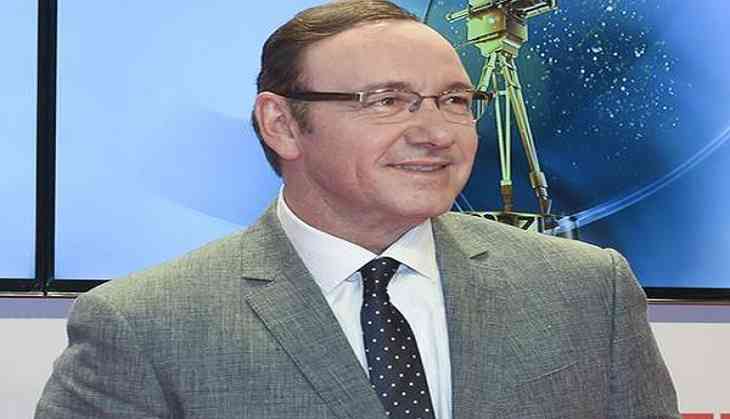 In a surprising turn of events, Hollywood veteran Kevin Spacey has come out as a gay man and issued an apology to Broadway veteran and 'Star Trek: Discovery' star Anthony Rapp on Twitter.
In a statement issued on his official Twitter account, he apologised to the fellow actor by writing, "I have a lot of respect and admiration for Anthony Rapp as an actor. I am beyond horrified to hear his story. I honestly do not remember the encounter as it would have been over 30 years ago. But if I did behave then as he describes I owe him the sincerest apology for what would have been deeply inappropriate drunken behavior."
"This story has encouraged me to address other things in my life. I have loved and had romantic encounters with both men throughout my life and I choose now to live as a gay man," Spacey also wrote.
Spacey also directly addressed the long-standing secrecy around his own sexuality saying, "I want to deal with this honestly and openly and that starts with examining my own behavior."
October 30, 2017
Rapp, who is now 46, alleged that the incident occurred when Spacey befriended the young star while they were both performing on Broadway.
Rapp claimed that he went into the actor's bedroom to watch TV because he got bored. After sometime, he realised no one else was left in the apartment.
At that time, Spacey entered the room, picked him up and climbed on top of him in a sexual advance.
Rapp alleged that Spacey was holding him down while tightening his grip on the former, who was able to get away after some time.
Rapp said, "He was trying to seduce me. I don't know if I would have used that language. But I was aware that he was trying to get with me sexually."
The actor said that he was prompted by the Harvey Weinstein scandal to speak out, after watching numerous women come forward with allegations of their own.
In his statement, Spacey said he did not recall the events Rapp alleged, "but if I did behave then as he describes, I owe him the sincerest apology for what would have been deeply inappropriate drunken behaviour, and I am sorry for the feelings he describes having carried with him all these years."
-ANI