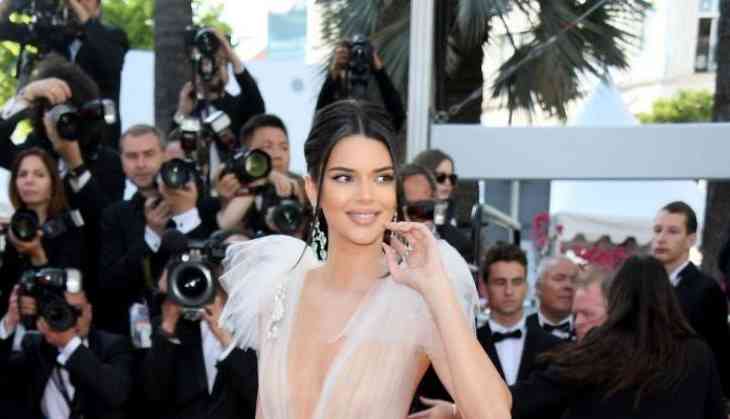 Kendall Jenner has posted several pictures on social media where she continues to go braless at different occassions. Yesterday, at Cannes she wore a semi-sheer green dress and chose to go braless.
The 22-year-old model yet again walked the red carpet on Saturday for the screening of Girls Of The Sun (Les Filles Du Soleil). She wore a sizzling full -length sheer white gown, which she wore with only a pair of nude-colored panties underneath.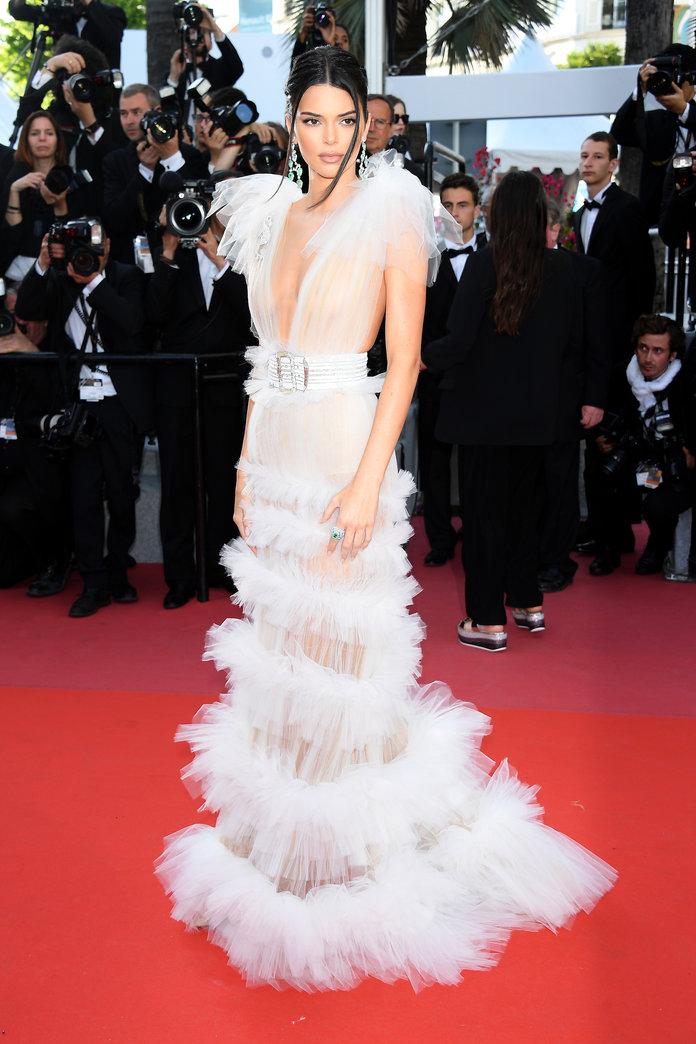 Yet again her nipples were quite visible because of the light and white fabric. Last night's dress was a little glittery but today's gown is Schiaparelli Haute Couture, from their Fall/Winter 2017-2018 Collection.
The Keeping Up With the Kardashians model only wore a nude color underwear underneath the gown. To add more hotness she didn't wear a bra, the top of the dress was completely transparent.
Also Read: Oops! Kendall Jenner frees her nipple during Secret Chopard party at Cannes 2018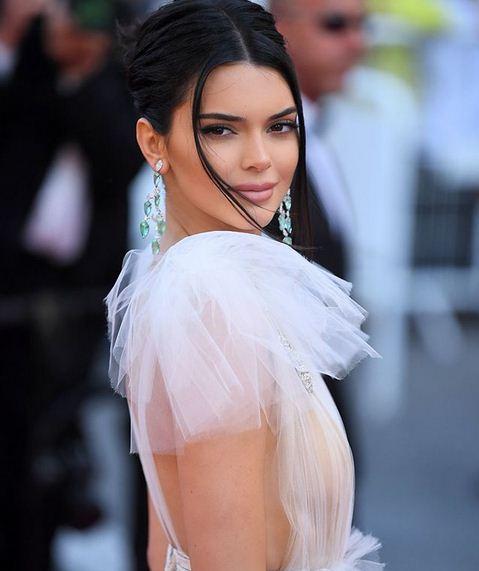 The gown is made from white silk tulle with polka dots, and accessorized with a wide belt.
Jenner chose to remove the sleeves from the dress, the look otherwise remained intact. The same gown was seen at Paris Fashion Week on July 3, 2017.
When it comes to going braless and freeing the nipples, Jenner's name comes in the top. Before the Cannes festival gets over there are chances that Jenner might wear more naked outfit.