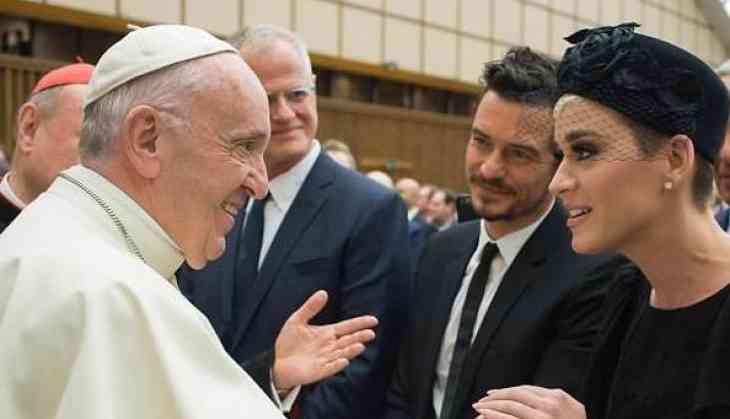 The pop sensation Katy Perry travelled to Rome with sweetheart Orlando Bloom where the pair got a chance to meet Pope Francis!
The 33-year-old star was seen placing her hand over the Pope's during their meeting on Saturday, while Bloom, 41, was all smiling standing next to her.
Perry was wearing a black veiled hat with a matching black ruffled dress for the special occasion, while Bloom went for a black suit with a matching tie.
Taking the story to Instagram, she said: "Happy Saturday everyone, I'm here in Rome at the Vatican, to speak on meditation. I'm with my momma, my darling Orlando, and my manager, Steve! It's a great day! I am so excited!".
The couple has not confirmed yet that they are back together. They were seen speaking with bishop Paul Tighe, the Secretary of the Pontifical Council for Culture, during the event.
Read Also: Watch Video: 'Burning Man' festival co-founder Larry Harvey dies aged 70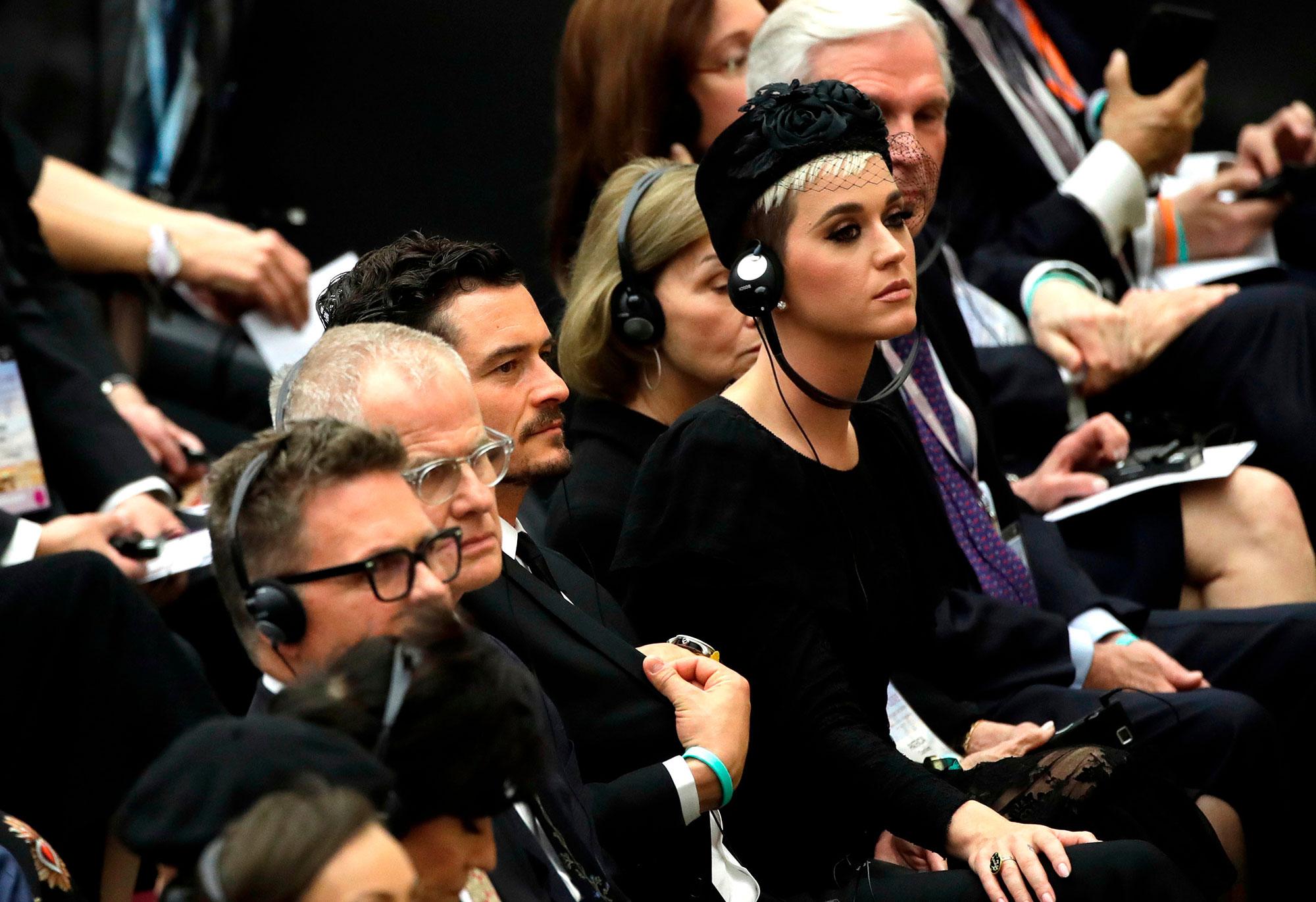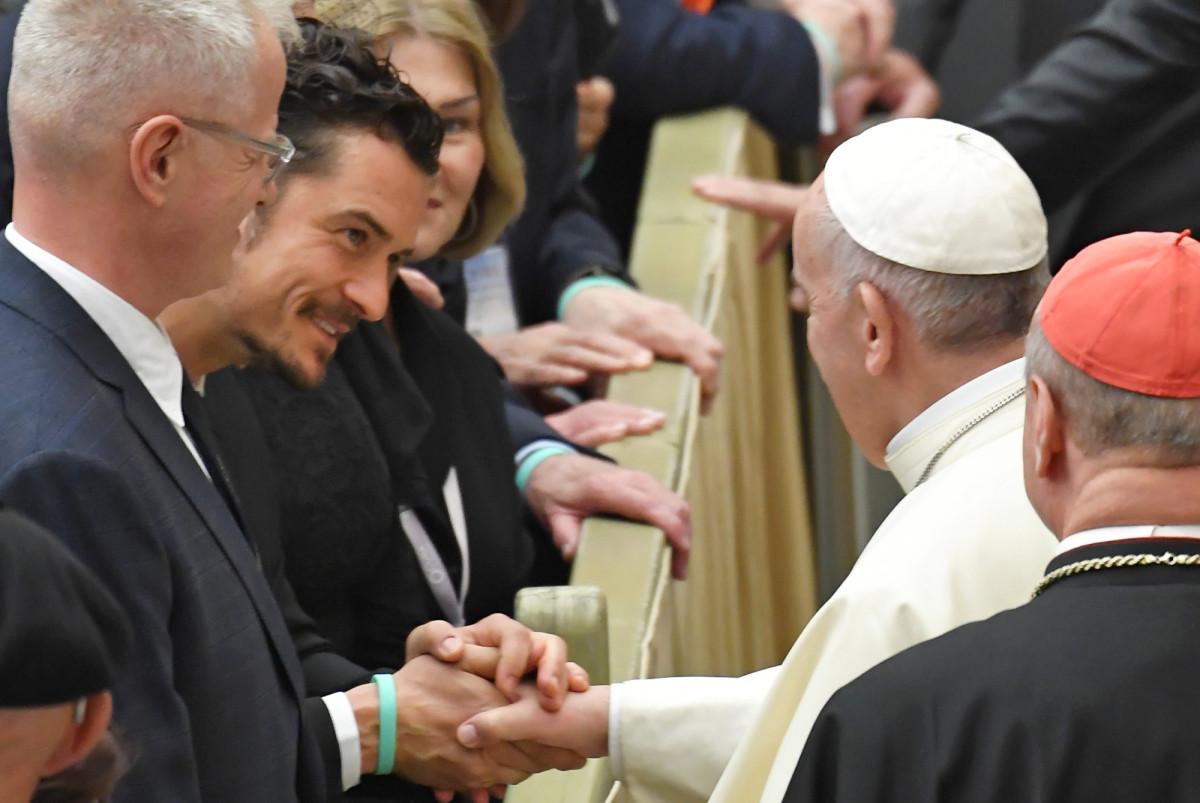 "Never not being me," she mentioned along with that video showing Perry unsuspectedly following a group of marching men wearing bright uniforms.
It was reported that the couple were keen to give their relationship a "second chance", according to Katy times.
A source said at the time: "The time they spend together alone is a way for them to build a new healthy relationship that is not under the eyes of their fans and the world. They both live very busy lives and have carefully made a plan to give their love a second chance.
"Katy was so depressed when they broke up, even though it was mutual. She was truly devastated ... She did a lot of soul-searching and feels she is ready for a relationship. Orlando was begging [for] her back, soon after the breakup. Katy knew she was in no way ready, but they continued to talk regularly. They were best friends at the very least."
Also Read: World's largest active Yellowstone geyser erupts for 3rd time ‪Yellowstone National Park