Justin Bieber is controversy's favourite child. The 'Baby' singer has been hitting headlines for some reason or the other, mostly not for the right reasons. The singer is now making news after he posted his naked back on Instagram.
Minutes after posting the picture, Bieber became the trending topic across all social media platforms. Despite deleting the picture, Bieber could not save himself from becoming the 'butt' of jokes on social media.
Check out Justin Bieber's deleted picture on Instagram below: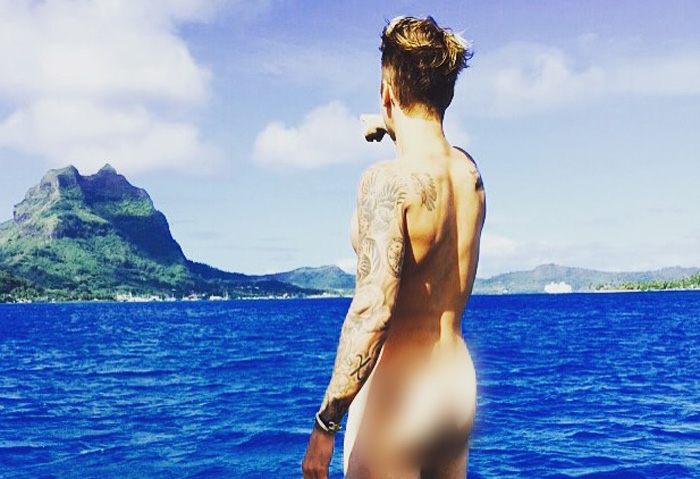 The singer, later issued an apology, that read: "Hey. I Deleted the photo of my butt on Instagram not because I thought it was bad but someone close to me's daughter follows me and she was embarrassed that she saw my butt and I totally wasn't thinking in that aspect. And I felt awful that she felt bad. To anyone I may have offended I'm so sorry. It was completely pure hearted as a joke but didn't take in account there are littles following me!!! Love u guys."