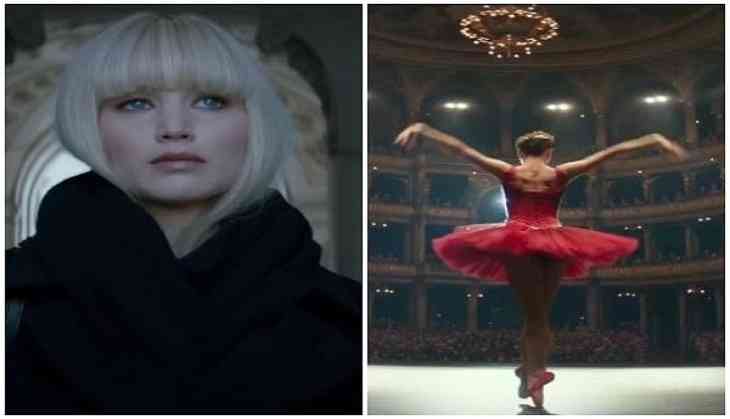 Jennifer Lawrence is all set to go 'Atomic Blonde' in her upcoming movie 'Red Sparrow'.
The first trailer of Lawrence's much-awaited upcoming movie 'Red Sparrow' is here and looks like she has another winner in her bag.
The film's trailer opens with Jennifer wearing a red dress as she sits nervously on a bed.
The sound of a clock sets the scene until a door opens and a man comes into the room and puts his phone and money on the dresser.
The scene follows with a man about to be suffocated and a Jennifer strutting down a red carpeted building in a glamorous black dress.
Joel's character, a CIA officer named Nathaniel Nash, narrates the trailer.
He explains what the sparrow program is, "young officers, trained to seduce and manipulate, to use their bodies, to use everything."
As he talks about her, a montage of Jennifer evolving into the seductress that she becomes flashes across the screen. This includes her as a terrified innocent officer to a platinum blonde Jennifer strutting confidently in all black.
Then we see Jennifer's various disguises as the Russian Intelligence agent were included in the brief trailer.
The movie looks action-packed and has great amount of drama too. JLaw as a Russian dangerous agent/seductress can make you weak in your knees.
Helmed by Francis Lawrence, ' Red Sparrow' also stars Joel Edgerton, Jeremy Irons and Charlotte Rampling in pivotal roles.
The flick is going to hit theatres on 2 March, 2018.
-ANI