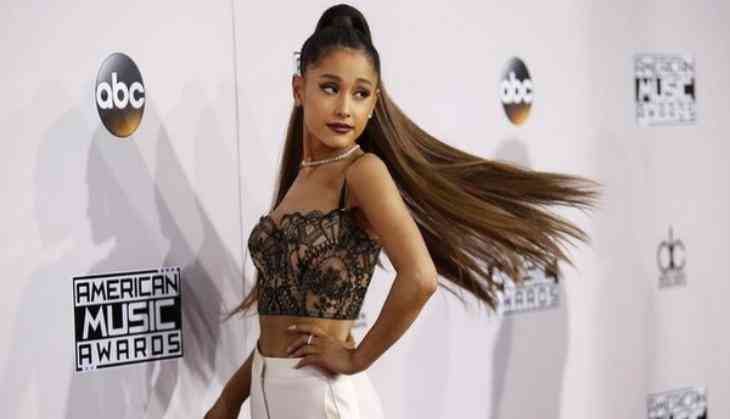 It only took 6 mins for Ariana's benefit gig to sell out
Ariana Grande's benefit concert for the Manchester Arena bombing victims sold out in just six minutes.
According to E! Online, The One Love Manchester concert, which also features Coldplay, Miley Ray Cyrus, Katy Perry, Justin Bieber, Pharrell Williams, Usher, Black Eyed Peas, Take That and Niall Horan from One Direction, is scheduled for Sunday in Stretford, England.
Proceeds from the concert will go to the Red Cross' Manchester Emergency Fund and benefit the victims and the families affected by the suicide bombing at Grande's Manchester Arena concert.
The show will take place on June 4 at the Emirates Old Trafford Cricket Ground.
Shortly after the tickets went on sale, Ticketmaster issued a statement that read, "We would like to reassure any fans that were at the show that they will receive a free ticket for One Love Manchester, provided we can verify their initial booking. We thank fans for their patience as we continue to process the registrations. We want to give all fans who were at the show, regardless of where they bought their tickets, every opportunity to register for One Love Manchester. We've opened up the registration again today, until 2 p.m."
Adding, "It was unsurprisingly met with a remarkable demand for One Love Manchester tickets we had on sale these morning-140,000 fans were on the website and our call centre was buzzing. With over 450,000 searches on our site for One Love Manchester over the last 24 hours, demand was always going to be extremely high. We are happy to report that there are thousands of fans who successfully purchased tickets during the general on sale."
Those who were at the original concert have been offered free tickets, while the remainder went on sale for 52 USD.
With demand so high, Ticketmaster extended the time for last week's concertgoers to register for the tickets.
-ANI