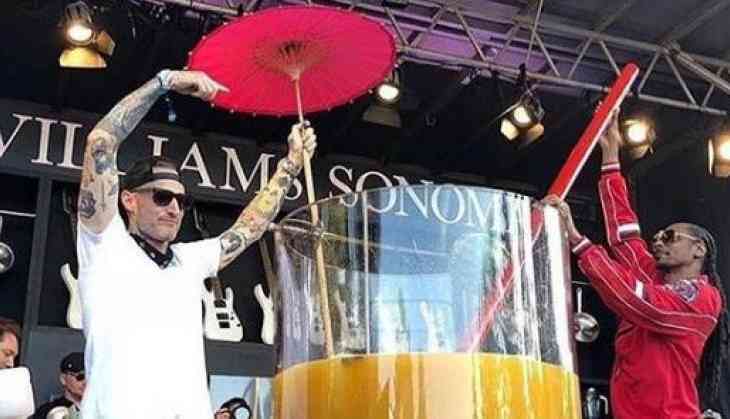 Snoop Dogg, an American rapper-singer is trying out his hands in the kitchen too. This weekend he managed to set a new Guinness World Record for the biggest paradise cocktail ever, and it was made of gin and juice.

He along with hip-hop singer Warren G and "Top Chef" winner Michael Voltaggio brewed up a 5-foot tall, 3-foot wide gin and juice.

Taking the Williams Sonoma Culinary Stage at the BottleRock Napa Valley festival, Dogg joined rapper Warren G and "Top Chef" season six winner Michael Voltaggio in mixing up a mighty strong cocktail that included 180 bottles of Hendricks gin and a large amount of juice in a container that was five feet tall and three feet wide, the Mercury News reports.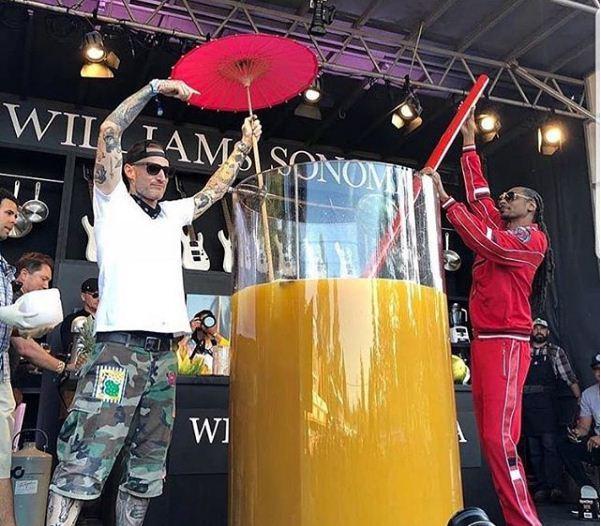 The drink was a nod to Dogg's 1995 Grammy Award for Best Rap Solo Performance nominated "Gin and Juice" track from his 1993 debut album Doggystyle, which went quadruple platinum.

According to Esquire, a Paradise cocktail has gin, brandy, orange juice, and lemon juice. Dogg's XXXL drink came with a very large cocktail umbrella and a straw that was taller than the hip hop star.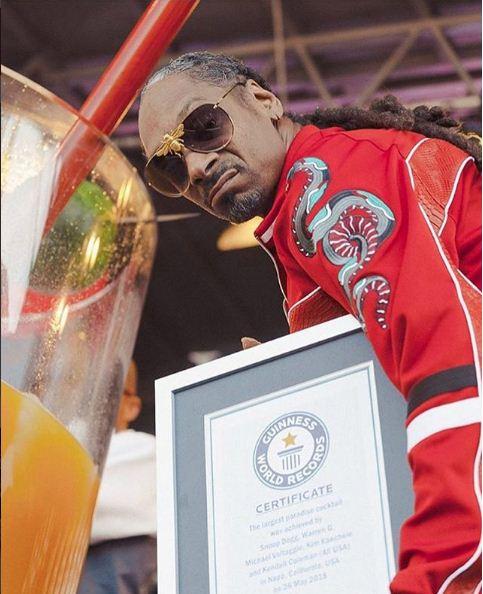 Snoop Dogg's 1994 single, off his "Doggystyle" album, peaked at No. 8 on the Billboard Hot 100 and was nominated for the 1995 Grammy Award for Best Rap Solo Performance.
Also Read: 'Harry Potter' star Matthew Lewis aka Neville Longbottom marries long-time girlfriend Angela Jones in Italy