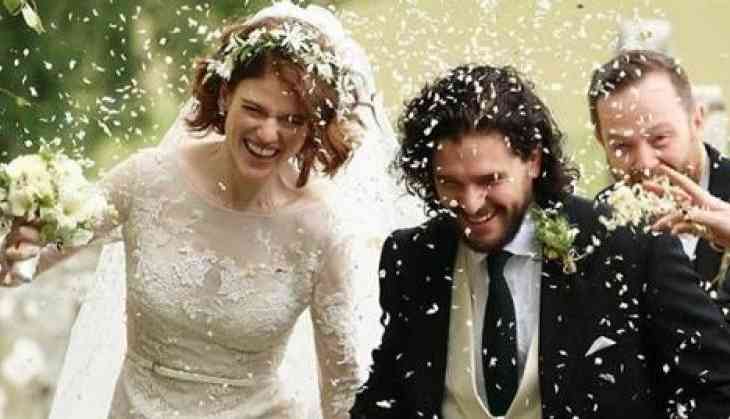 Game of Thrones costars Harington and Leslie tied the knot on Saturday in a romantic ceremony at Kirkton of Rayne church in Scotland. Game of Thrones stars attended the wedding too.

Rose looked stunning while walking down the aisle, in an delicate long-sleeve lacy dress. The actress wore a floral garland on her head as well as a white veil, which appeared to extend all the way from the top of her head to the hem of her gown. She alsso carried a small bouquet of flowers.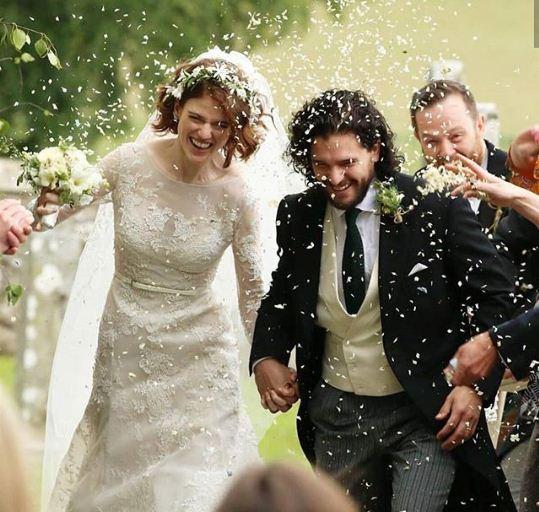 Sophie Turner and Maisie Williams — who play sisters on the beloved HBO drama — were seen arriving at the venue together on Saturday. Turner wore a red suit dress with a pair of over-the-knee length black boots to the ceremony, which she accessorized with a pair of red sunglasses and a black-and-white checkered purse.
Also Read: Game of Thrones: Peter Dinklage & Emilia Clarke fly to Scotland for Kit Harington and Rose Leslie's wedding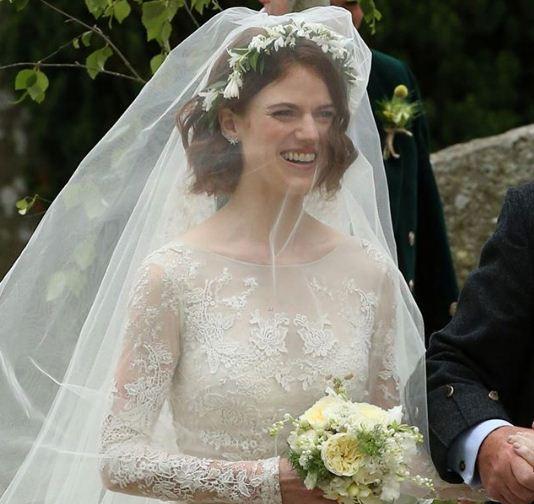 Williams, 21, opted for a more low-key look and wore a black jumpsuit with a pair of red heels.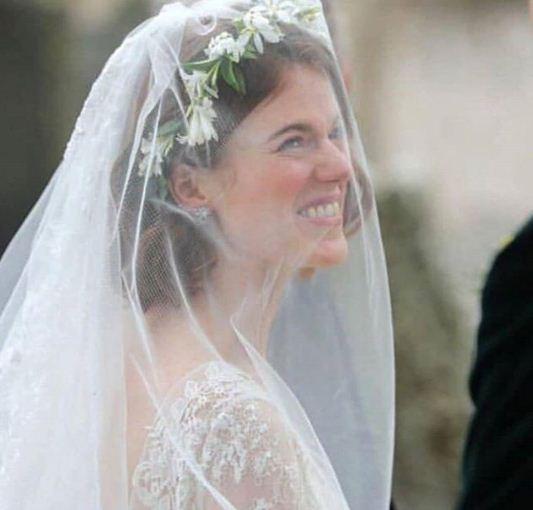 Harington and Leslie gathered for a reception at nearby Wardhill Castle.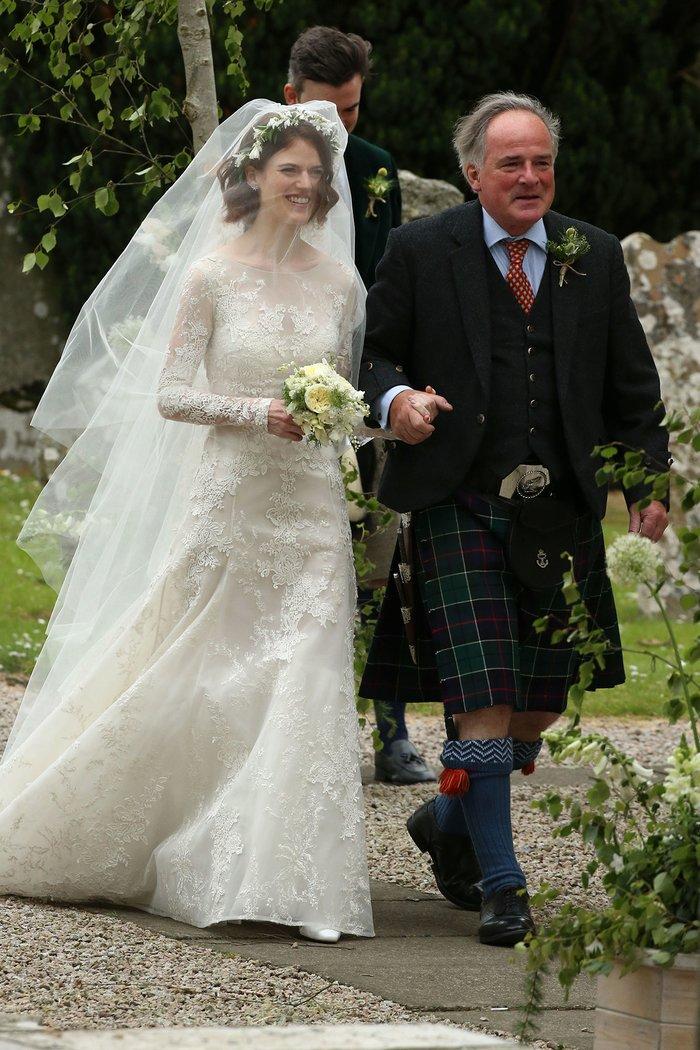 The couple got engaged in September 2017, confirming the happy news the old-fashioned (and very British) way: through a classified advert in The Times.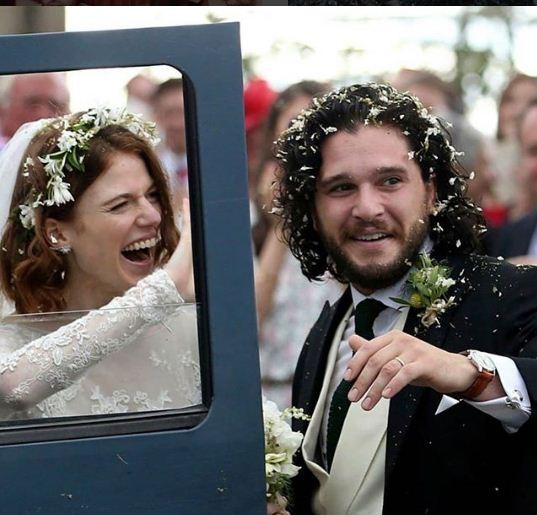 In October, though, the actor admitted to botching his proposal a bit during an appearance on the U.K.'s Jonathan Ross Show.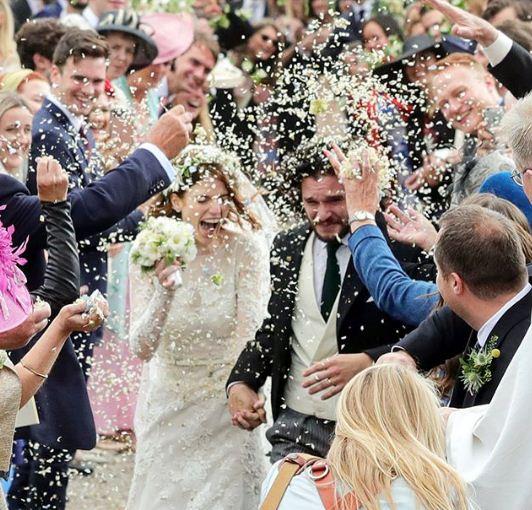 "I did have some plans to do it, I was going to string up some lights in some trees and do all the romantic stuff, but we were in the country and we were under this beautiful night sky and had a log fire burning and red wine and I blew my load early," he said before laughing at the sexual insinuation. "Sorry, that's a really bad expression!"
Also Read: Everything you need to know about Kit Harington and Rose Leslie's wedding