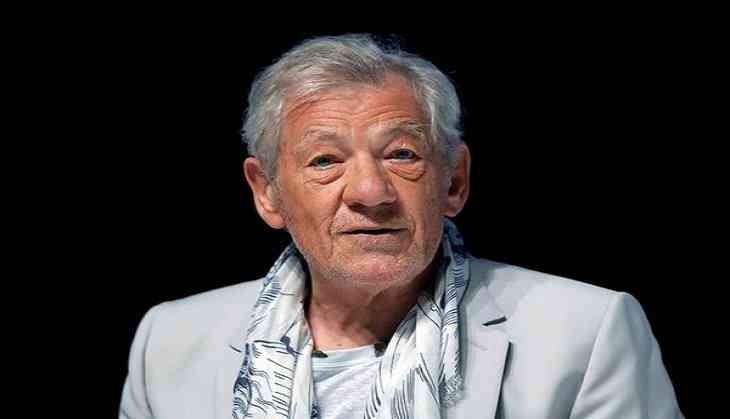 Sir Ian McKellen and Gary Reich are planning a series of short films aimed at LGBT youth.
According to The Hollywood Reporter, McKellen, who was present at 2017 Cannes Lions Festival, along with Gary Reich and Jackie Stevenson, is set to create a series of four films built around and by the people in the LGBT community.
Talking about the project, McKellen said, "I've been impressed with gay rights all over the world how much commerce wants to be involved. Hollywood, to crudely sum it up, has tended to deal with fantasy, tended to deal with escape. Branding has to be up to date otherwise. [Brands] come up with a response to the world as it really is. It's a much different approach to anything that Hollywood would do."
The ' Mr. Holmes' star and Reich are already in talks with 'A-list directors' including the Wachowskis and Tom Ford to direct corresponding films for the project called 'LGBT Heroes'.
"McKellen is onboard, as is the other acting talent," Reich said.
The 78-year-old also praised Facebook, noting that during his lifetime there were still censors that banned gay-themed content in the U.K. and they continue to exist in many countries around the world.
The actor shared, "Facebook, forget it. Facebook is about the real world and people really communicating with each other and talking with each other as individuals defining themselves, not wanting labels, not wanting authority shaking the finger."
Adding, "Because if we watch and listen to the shaking finger the world wouldn't have advanced. I think it is democracy in action, free spirit in action, I am what I am in action. That's why I support it."
The team is calling for submissions on LGBTheroes.info.
They also represented a short animation movie that depicted the 'X Men: Days of Future Past' star as a gay Superman locked in an embrace with his partner before flying off to save the world.
On the work front, Sir Ian McKellen will be next seen in animated movie ' Animal Crackers' alongside Emily Blunt.
-ANI