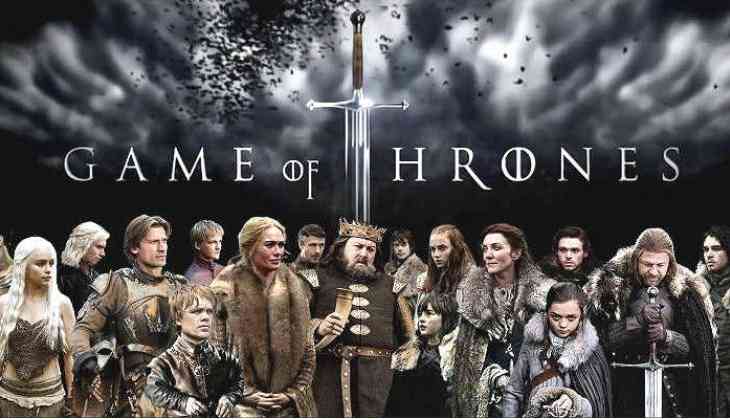 'GOT' spin-off won't air until a year after series finale
If you are one of those expecting a 'Game of Thrones' spin-off to appear any time soon then we might have some bad news for you.
According to The Hollywood Reporter, HBO programming president Casey Bloys reaffirmed that he will not steal any thunder from the final season of 'Game of Thrones'.
He said, "The No. 1 priority in all of this is the final season of Game of Thrones. I don't want to do anything with a spinoff or anything that detracts or distracts from that."
Adding, "That season will happen, and my guess is it would be at least a year before you saw anything else. What I don't want is the attention to be drawn from the final season, which I think is going to be epic and amazing, and somehow have the distraction of a new Game of Thrones airing right after that. It's best to separate it and that's what we'll do."
He made these comments at the Television Critics Association's summer press tour in Pasadena, California.
Few weeks back, he said he would like to see at least one of the prequel series moves forward and that's still the plan.
"We'll be lucky to get one that hits and we're hopeful and we'll see," he shared.
Bloys also revealed that the scripts for the final season "are written" and the show-runners ( David Benioff and DB Weiss) are currently "boarding it all out" as they attempt to "get a sense for when they're going to shoot" the globe-trotting series.
Bloys reiterated that the final season would air on HBO, not in Imax theaters before subscribers see it and that the running time for each of the six episodes is something he has spoken about with the producers.
"I imagine they'll be longer but . I'm not sure [how long]," he said, adding, "We haven't had that discussion yet because I don't know how long the episodes are going to be. Two hours per episode seems like it would be excessive, but it's a great show, so who knows?"
-ANI