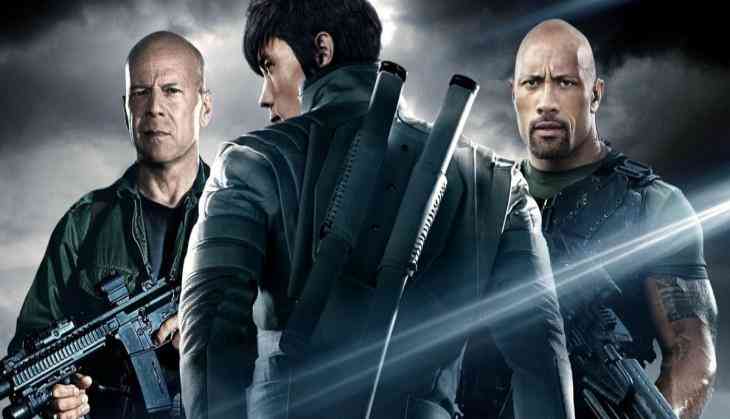 'GI Joe' to get theatrical reboot (Twitter)
Toy company Hasbro is planning to make a reboot for 'G.I. Joe' movie series, which initially were set to have a sequel.
In an interview to Los Angeles Times, Hasbro consumer products overseer Simon Waters says, 'The world has changed, and I think you're going to see 'G.I. Joe' changing with it.
There's going to be a much more contemporary approach to the whole franchise, and that will allow us to develop different characters.'
The feature films based on Hasbro's action figures, titled 'G.I. Joe: Rise of Cobra' and 'G.I. Joe Retaliation', were released in 2009 and 2013 respectively.
Starring in the first movie were Channing Tatum, Sienna Miller, and Joseph Gordon-Levitt, while Dwayne Johnson and Bruce Willis joined the second movie. G.I. Joe is a line of Hasbro's action figures which represent U.S. armed forces.
There are some branches of them, which include the Action Soldier (U.S. Army), Action Sailor (U.S. Navy), Action Pilot (Air Force) and Action Marine (Marine Corps).
-PTI