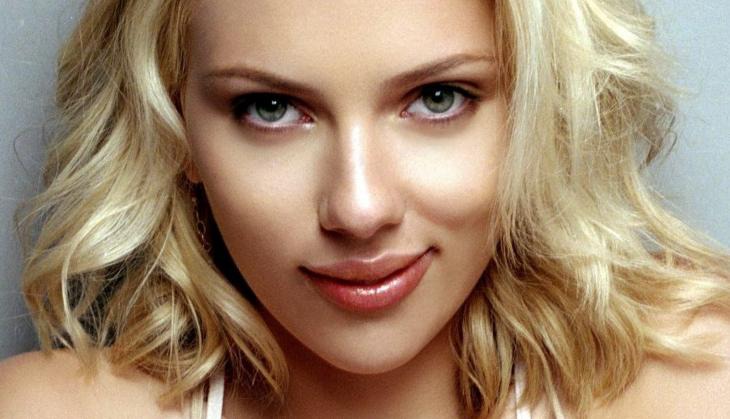 We've been fooled, you guys.
Paramount Pictures' first look of Ghost in the Shell shows Scarlett Johansson as the protagonist, Major Motoko Kusanagi and the similarity between the anime character and Johansson is so striking, it will blow your mind.
Scarlett, it turns out, has been trolling us all along. 
She's not the privileged white female who has had the advantage of working with some of the best directors in business, we know her to be. The Match Point actress is, in fact, Asian.
Good to see ScarJo embracing her Japanese heritage as Motoko Kusanagi in Ghost In The Shell. pic.twitter.com/iAmTFJK8E4

— Tom Reagan's Hat (@andymannion777) April 14, 2016
Because Rinko Kikuchi was totally busy 🙄 pic.twitter.com/wBaO4WGLLB

— Sensei Aishitemasu (@seren_sensei) April 14, 2016
2015: Emma Stone = Asian.
2016: Scarlett Johansson = Asian.
Looks like that Academy call for diversity is working out well. #whitewash

— AwardsWatch (@awards_watch) April 15, 2016
Who knew Scarlett Johansson was Asian

— X̶̷X̶̷Y̶̷Y̶̷X̶̷X̶̷ (@xxyyxx) April 17, 2016
You know what's worse than Scarlett Johansson being cast as an Asian in Ghost In The Shell? Casting skinny people in McDonald's commercials.

— Ryan Broems (@ryanbroems) April 17, 2016
gosh where could we possibly find a Japanese actress who kicks ass...????? NAH just cast ScarJo we can't find any pic.twitter.com/slP4pHrclo

— 🔪runDEVINrun 💸 (@runDEVINrun) April 14, 2016
Hold on to that jaw. We have more. Some reports go on to suggest that this is another case of white-washing in Hollywood. 
But frankly, can you really see it? Here is a gorgeous woman, in her blue-tinged edgy short hairdo, with the most intense Asian look on her face as she gazes into the Asian future(?). The first still of the film could not have been more Asian even if it tried. 
Some spoilsports on the web however seem to believe that since the original manga-anime series has Japanese characters, this live-action silver-screen adaptation should too. Oh, come on. What utter nonsense? Johansson's soul is probably Asian at some level. Also, let's be practical. It's not like there are actresses of Asian-origin like Rinko Kikuchi, Meiko Kaji, Tao Okamoto, Kiki Sukezane, Rila Fukushima who could have played the role anyway. Right?    
We feel your pain, Paramount. To have worked so hard to reproduce a complex role of a crime-fighting cyborg commander and for it to get panned at just the first look must be difficult to digest. After all, certain reports suggest that the production house even conducted tests to check if visual effects could be used to make the some of the cast look 'more Asian'. WHAT MORE DO YOU WANT INTERNET?   
--
Edited by Blassy Boben