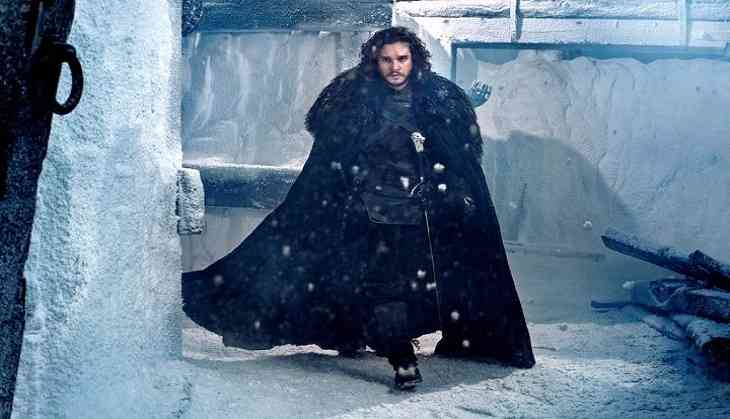 The season finale of HBO hit-series 'Game of Thrones' finally confirmed the biggest Jon Snow theory in the whole story, that he is a Targaryen.
But the showrunners David Benioff and Dan Weiss believed it was not at all easy to craft the scene because to present information that at least a good portion of the audience already had in a way that was dramatic and exciting, and also had a new element to it, according to The Hollywood Reporter.
Weiss stated, "Part of the answer as to how to go about doing that was in the montage, inter-cut nature of it. It was about making it clear that this was almost like an information bomb that Jon was heading towards. The only way to really emphasize that was to tie those two worlds together cinematically, and to have Bran actually narrating these facts over the footage of Jon and Dany."
Adding, "Just as we're seeing these two people come together, we're hearing the information that will inevitably if not tear them apart, then at least cause real problems in their relationship."
Meanwhile, Benioff shared that the revelation complicates everything on a political level and on a personal level.
"It just takes everything that could have been so neat and kind of perfect for Jon and Dany, and it really muddies the waters," added Benioff.
For the unversed, a conversation between Bran Stark (Isaac Hempstead Wright) and Samwell Tarly (John Bradley), reveals that Jon is not a bastard at all, nor is he even really Jon Snow. He is Aegon Targaryen, a name he shares with the dragon-rider who conquered Westeros almost three full centuries before the start of 'Game of Thrones'.
-ANI