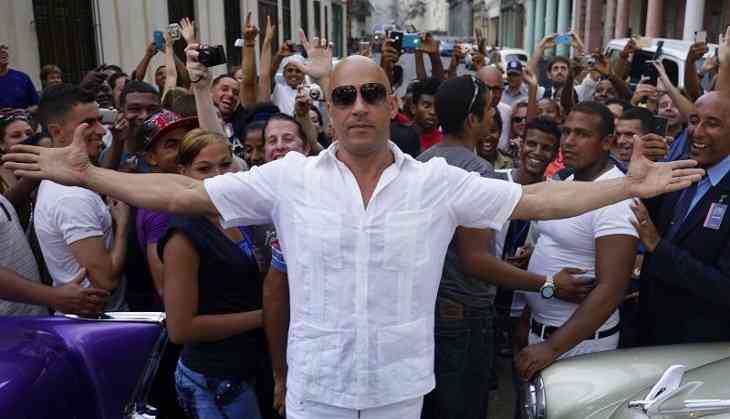 Fast and Furious 8 was on a fantastic run at the box-office in India as the film raked in approximately Rs 49.50 crore in its opening weekend.
The opening weekend collections in India are just second to the previous instalment of the franchise which collected approximately Rs 50.05 crore.
The action thriller has done well across the country, with Mumbai and Bangalore being the best performing circuits. The Hindi version has contributed around 30 percent to the overall collections as compared to 40 percent by the predecessor.
Day wise collection:
Wednesday: Rs 6.00 crore (Paid Preview)
Thursday: Rs 9.50 crore
Friday: Rs 11.50 crore
Saturday: Rs 10.50 crore
Sunday: Rs 11.75 crore
Total: Rs 49.25 crore
The film has surpassed the collections of Disney's 2016 blockbuster, The Jungle Book which raked in Rs 40.19 in its opening weekend. Fast and Furious 8 is already a hit however the trend in weekdays will decide if it manages to attain the super-hit verdict.
Apart from India, the film has shattered all existing records in China. In its 3 days run at the Chinese box-office, the film raked $ 188.85 million. In Indian rupees, it amounts to an earth-shattering total of Rs 1250 crore.