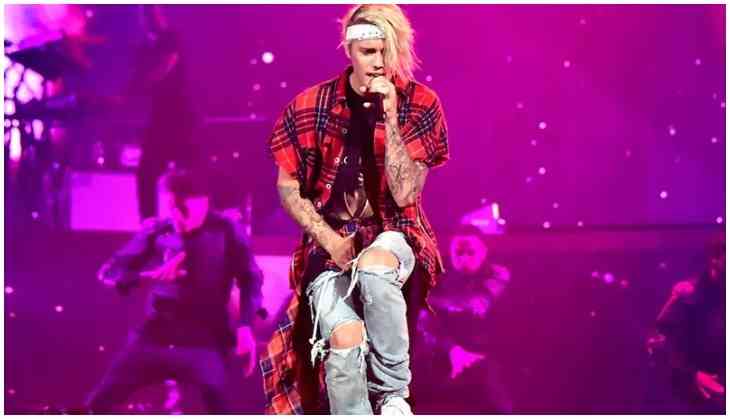 Canadian singer Justin Bieber who rose to the fame from Baby song has been diagnosed with Lyme disease. The singer took to his Instagram handle to clarify why he looked pale which was a slap on the hater's face who said that he is on drugs. He wrote a note which read, "While a lot of people kept saying Justin Bieber looks like shit, on meth etc. they failed to realize I've been recently diagnosed with Lyme disease, not only that but had a serious case of chronic mono which affected my, skin, brain function, energy, and overall health."
Bieber further continued, "These things will be explained further in a docu-series I'm putting on YouTube shortly.. you can learn all that I've been battling and OVERCOMING!! It's been a rough couple years but getting the right treatment that will help treat this so far incurable disease and I will be back and better than ever NO CAP."
Even his wife Hailey Bieber took to her Twitter handle to inform the fans that what Justin is going through. She also asked the people to research thoroughly before making fun of Baby singer's disease.
Also Read: Chhapaak Review: From Riteish Deshmukh to Yami Gautam, here's how Bollywood celebs reacted on Deepika Padukone's film
For those who are trying to downplay the severity of Lyme disease. Please do your research and listen to the stories of people who have suffered with it for years. Making fun of and belittling a disease you don't understand is never the way, all it takes is educating yourself.

— Hailey Bieber (@haileybieber) January 8, 2020
What is Lyme Disease?
Lyme disease, also known as Lyme borreliosis, is an infectious disease caused by the Borrelia bacterium which is spread by ticks. The most common sign of infection is an expanding area of redness on the skin, known as erythema migrans, that appears at the site of the tick bite about a week after it occurred. The rash is typically neither itchy nor painful. Approximately 70–80% of infected people develop a rash.
What are its symptoms?
Fever,
Headache with neck stiffness
Tiredness
Joint pains
Shooting pains
Tingling in their arms and legs
Memory problems

Prevention and Treatment of Lyme disease
Tick bites may be prevented by avoiding or reducing time in likely tick habitats and taking precautions while in and when getting out of one. Most infections are caused by Ixodes nymph bites between April and September.
Antibiotics are the primary treatment. One can also apply insect repellents containing DEET or diethyltoluamide.
People should avoid sun exposure because of the higher risk of sunburns.
People should limit their level of physical activity to avoid damaging affected joints
Also Read: Indian Idol 11: Aditya Narayan's father asks Neha Kakkar to become his 'bahu', her parents say 'yes'