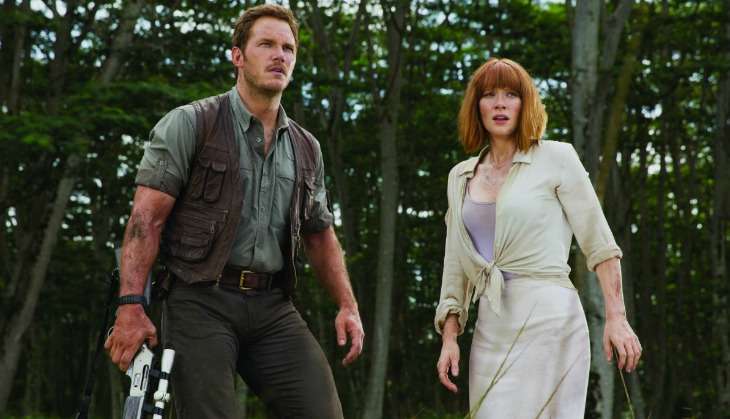 Get ready to have your minds blown, folks. Glen McIntosh, who worked on the hit film Jurassic World as an animation supervisor, says the sequel of the 2015 movie will be "bigger and grander in traditional epic storytelling" format.
"Well, we are always pushing the envelope of technology. All I can say is that it will be even bigger and grander in traditional epic storytelling way that Steven Spielberg and Colin Trevorrow are known for," McIntosh told IANS on the phone from San Francisco.
Trevorrow's film stars Chris Pratt and Bryce Dallas Howard as employees of a dinosaur park who discover its newest creation - a hybrid dinosaur an Indominus Rex - has escaped from captivity.
It is the fourth film in the Spielberg's action adventure saga following 1993's Jurassic Park, 1997's The Lost World: Jurassic Park and 2001's Jurassic Park III.
McIntosh also said he feels great to be a part of the franchise.
"I think it (the sequel) will be something that hopefully people have not seen before. Because we are constantly trying to improve what we have already seen before," he added.
The sequel is slated to release in 2018, and will see the return of Pratt and Dallas Howard.
Talking about the 2015 film, McIntosh said: "It had a lot to do with motion capture and that was something we were asking for.
"We had the added advantage of having technology behind us where you can take my movement and it can become the foundation of the dinosaur's movement."
McIntosh headed the team of 50 animators, and overlooked drawing design, and story boarding.
--IANS