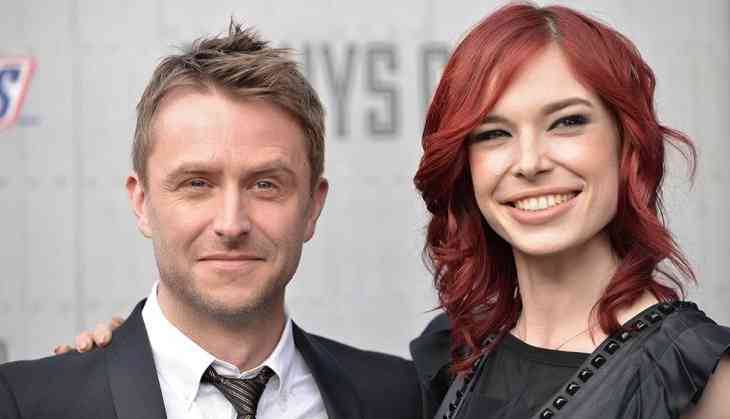 Chris Hardwick, American actor-comedian has finally responding to allegations that he sexually assaulted his ex-girlfriend Chloe Dykstra after a post she made recounting the alleged abuse.

Hardwick gave a statement to Deadline saying he made sure to take time to respond to the "very serious allegations."

"I was heartbroken to read Chloe's post. Our three year relationship was not perfect — we were ultimately not a good match and argues — even shouted at each other — but I loved her and did my best to uplift and support her as a partner and companion in any way and at no time did I sexually assault her," Hardwick, 46, told the outlet.

He also explained that Chloe was unfaithful to him when they were a couple.
Also Read: Former Chelsea captain John Terry's wife Toni posts skimpy bikini snap by pool on Instagram

"When we were living together, I found out that Chloe had cheated on me, and I ended the relationship," Hardwick said. "For several weeks after we broke up, she asked to get back together with me and even told me she wanted to have kids with me, 'build a life' with me and told me that I was 'the one,' but I did not want to be with someone who was unfaithful."

"I'm devastated to read that she is now accusing me of conduct that did not occur," Hardwick, who is married to model Lydia Hearst, added. "I was blindsided by her post and always wanted the best for her. As a husband, a son, and future father, I do not condone any kind of mistreatment of women."

Dykstra, 29, wrote about her painful experience with sexual assault in an emotional first-person essay on Friday, although she never named her former boyfriend.

In the essay, titled "Rose-Colored Glasses: A Confession," the TV personality doesn't name the subject, though certain key details led many fans on Twitter to believe that she was referring to ex-boyfriend Hardwick.

Hardwick currently hosts The Wall, an NBC game show, as well as a Walking Dead after-show on AMC called The Talking Dead. He previously hosted @midnight with Chris Hardwick, a nightly comedy game show on Comedy Central. Reps for Hardwick did not immediately respond to PEOPLE's request for comment.

Dykstra and Hardwick announced their split in July 2014 via Twitter. Hardwick married heiress/actress Hearst in 2016.

In the essay, Dykstra said when she was in her early 20s, she began dating a man almost 20 years her senior who began displaying "controlling behavior" and within two weeks, "rules were quickly established."

According to Dykstra, her nights "were expected to be reserved for him, as he had a busy schedule," which alienated her from her friends.

Dykstra also said she was not to have close male friends and was not to drink alcohol, as he was sober. (Hardwick stopped drinking in 2003.)

"I was not to speak in public places (elevators, cars with drivers, restaurants where tables were too close) as he believed that people recognized him and were listening to our conversations," she said.

Dykstra said she was "terrified to piss him off, so I did what he said. Including let him sexually assault me. Regularly."

"I was expected to be ready for him when he came home from work," she said. "Every night, I laid there for him, occasionally in tears. He called it 'starfishing.' He thought the whole idea was funny."

"To be fair, I did go along with it out of fear of losing him," she said. "I'm still recovering from being sexually used (not in a super fun way) for three years."

After three years "of being snapped/yelled at constantly," Dykstra said she finally left him. After the breakup, she said her ex "made calls to several companies I received regular work from to get me fired by threatening to never work with them."
Also Read: Pete Davidson shares first Instagram post of Ariana Grande's engagement ring shot