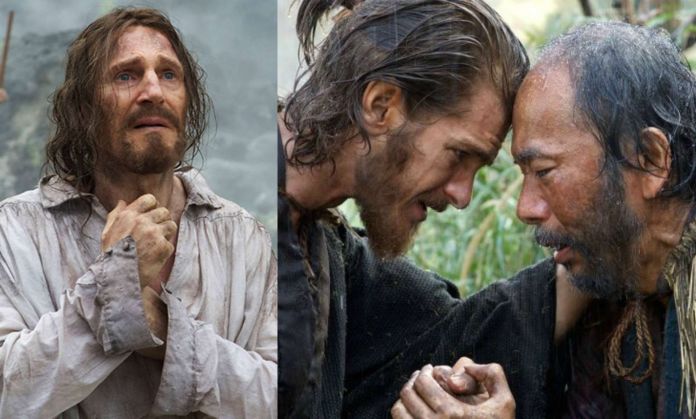 The first look - the teaser - of Martin Scorcese's Silence is here and we've not been kept waiting in vain.
The teaser of the film has been attached to Brad Pitt-Marion Cotillard's World War II drama, Allied.
This adaptation of Shusaku Endo's 1966 novel trails the story of two Portuguese Jesuit priests in Japan - played by Andrew Garfield and Adam Driver - who've lost faith in religion.
The two priests travel across Japan while suffering through varying degrees of persecution (and torture) by the hands of the locals - just to hunt for their mentor, who is played by Liam Neeson. What's deafeningly loud in the film is its nontraditional silence (well, almost) as far as dialogues are concerned.
After a very, very long wait, the film releases on 23 December 2016.
I pray but I am lost. Am I just praying to silence? From #MartinScorsese comes #SilenceMovie, watch the official trailer now. pic.twitter.com/3y4DvzeCs1

— Paramount Pictures (@ParamountPics) November 23, 2016