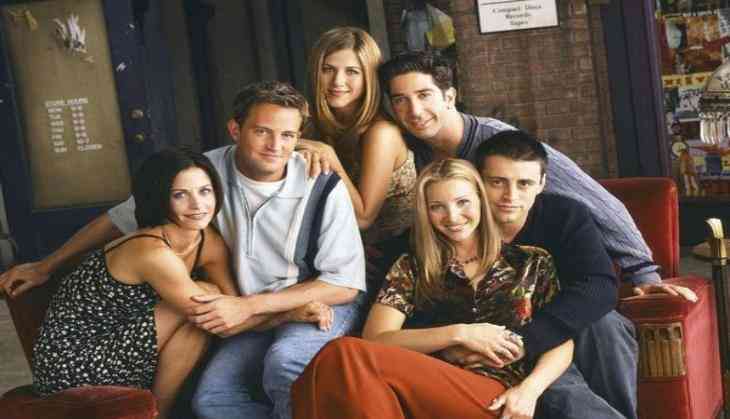 Hallelujah! Rachel, Monica, Phoebe, Chandler, Joey and Ross are making their way back into our lives.through a book.
According to The Hollywood Reporter, ' I'll Be There for You', a look at the history and enduring appeal of Friends has been acquired by Harlequin imprint Hanover Square Press for publication in 2019.
The book will be released on the 25th anniversary of the show's debut. The book is being penned by Kelsey Miller.
The book is pitched in the vein of ' Seinfeldia', which not only looked at the history of ' Seinfeld' but assessed its cultural impact and was a bit of a surprise hit last summer.
The book promises a look at the origins of the show, the numerous high profile guest stars (Bruce Willis, Brad Pitt, Julia Roberts and many more).
The book will also explore the show's afterlife and why it continues to appeal to people too young to have watched it the first time around.
'F.R.I.E.N.D.S.', which debuted on NBC in 1994 and ran for 10 seasons, was one of the biggest hits of the '90s, ranking in the top five most viewed shows for nine of 10 seasons.
The series continues to draw about 16 million viewers a week in reruns.
-ANI