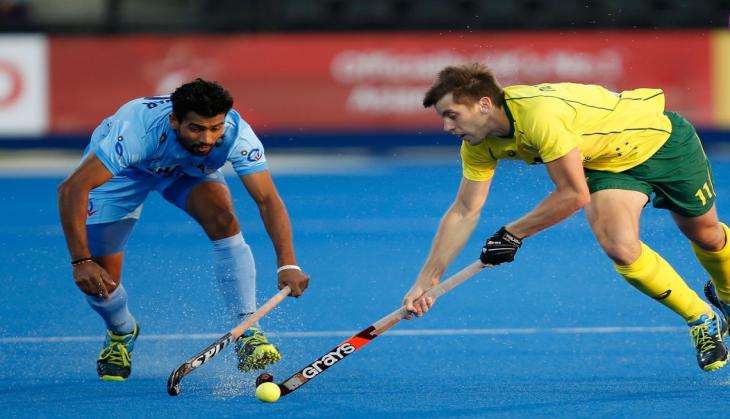 The FIH Champions Trophy final between India and Australia on 18 June was marred with controversy and high drama when the PR Sreejesh side lodged a protest during the penalty shootout before finally settling for the historic silver medal after the jury declared the 1-3 result in favour of the Kookaburas.
A spirited performance of the Indian team held World champions Australia goalless in the 60 minutes of regulation period, taking them to the penalty shootout to decide the eventual winners.
Controversy struck in the shootout when Australia's Daniel Beale's attempt was allowed to go on for more than the stipulated 14 seconds. The Indian team protested against Beale's attempt with the scoreline 1-0 in favour of the Aussies.
Hero #HCT2016 there has been an official protest by @TheHockeyIndia which is delaying the medal ceremony. More info to come

— FIH (@FIH_Hockey) June 17, 2016
After India filed an appeal against the video umpire's decision to re-take the second attempt in the shootout, the tournament jury reviewed multiple replays to find a way out of the embarrassing situation that kept the result pending.
It took them an hour and a half after the conclusion of the game to eventually discover that the ball had rolled under Indian captain and goalkeeper Sreejesh's pad for a couple of seconds.
Hero #HCT2016 the @TheHockeyIndia boys stay together while the decision is being made! #BestOfTheBest pic.twitter.com/BTSHz4wyms

— FIH (@FIH_Hockey) June 17, 2016
The jury then declared it as the reason why the shootout was re-taken and announced Australia as the gold medallists.
Hero #HCT2016 @Kookaburras wins the Hero Hockey Champions Trophy 2016! More here: https://t.co/ZdWitfIxx0 pic.twitter.com/utnMtXxNtT

— FIH (@FIH_Hockey) June 17, 2016
Earlier, after the 60 minutes of regulation play remained goalless, Australian goalkeeper Tyler Lovell denied S.K. Uthappa, S.V. Sunil and Surender Kumar in the penalty shootout to drive Australia to their 14th Champions Trophy title -- the most by any side.
Harmanpreet Singh was the only scorer for India, while Aran Zalewski, Daniel Beale, Simon Orchard succeeded for Australia. Sreejesh could only deny Trent Mitton.
However, it was India's best performance in the history of the tournament. India's previous best performance at the Champions Trophy was a bronze medal in 1982.