It's not just your lungs: Delhi pollution is damaging your eyes too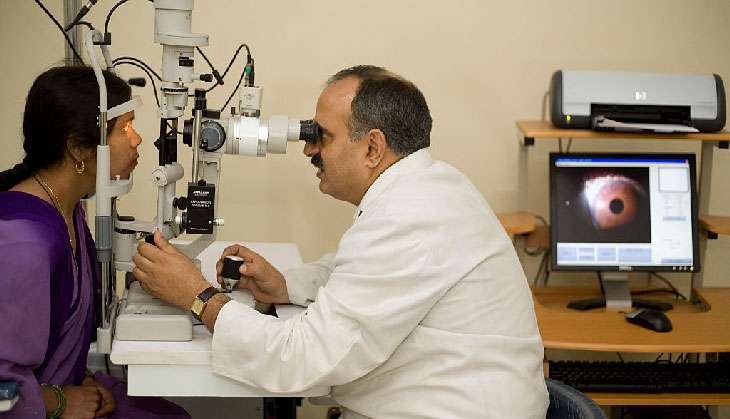 Air pollution levels in Delhi are at an all time high. Last weekend, according to Delhi Pollution Control Committee data, PM10 levels were at 1.90K, or 1,900 ug/m3, which is more than 19 times the permissible limit of 100 ug/m3. PM2.5 levels peaked at 598 ug/m3, which is 10 times more than the permissible limit of 60 ug/m3.
Now, given the state of affairs, the first thing you would worry about is your lungs. However, Delhi's nebulous air can more than just harm your respiratory organs.
Doctors at the All India Institute of Medical Sciences state that there has been a two-fold increase in the number eye infection cases in the last month, with the increase in pollution levels.
Patients are complaining of dry eyes, watery eyes and increased irritation. According to the doctors, many of these patients work in the high pollution areas of Anand Vihar and North Delhi's industrial district, and involve working outdoors.
Ophthalmologists are now ringing alarm bells, calling it a 'serious concern'.
Eye specialists working for AIIMS have now requested the Health Ministry for an increase in funds to scale up research on the effects of pollution on the eye, with current research being insufficient in concluding what the adverse effects are.
Dr JS Titiyal, head of cornea, cataract and refractive surgery at AIIMS, states that in some of the current cases, complications can even lead to the loss of vision.
What does research say?
A previous study conducted by AIIMS showed a direct correlation between pollution levels and various eye infections. The study was conducted on 500 volunteers residing in the national capital, and various tests were conducted on them.
The study showed that people residing in high pollution level areas complained of redness and irritation.
The study also showed that more than 50% of volunteers responded negatively to Schirmer's Test, a test which determines whether the eye produces enough tears to keep it moist.
Particulate matter can affect the eyes in two ways - it can cause a case of dry eyes or watery eyes. The former case is more severe, with increase in irritation and redness. It can also lead to reduced vision and increased sensitivity to light.
Another more recent survey conducted by AIIMS showed that 10-15% of people visiting AIIMS' Ophthalmic clinic suffered from chronic irritation and dry eyes.
Research also showed that cases of dry eyes and severe irritation increase in cases where a person is wearing a contact lens.
A study also showed that the main cause of increase in pollution levels, and therefore, an increase in eye infections, is SPM, i.e. suspended particulate matter, and increase in Nitrogen Dioxide (NO2) levels, the latter caused substantially due to vehicular pollution.
Almost all research in the field concludes that extensive detrimental effects of air pollution on the eyes are not yet well-documented, and the long-term effects of exposure to highly polluted air are not well known.
This calls for the Health Ministry to immediately take note of the urgency expressed by ophthalmologists.
Edited by Shreyas Sharma
More in Catch
As pollution levels hit a 3-year high in Delhi, an apathetic govt yet to act
Want an SUV? Pay a little more, says SC. But will it help Delhi's lungs?
10 easy ways to fight Delhi's air pollution