IMA calls off nationwide doctors' strike, but major problems with NMC bill remain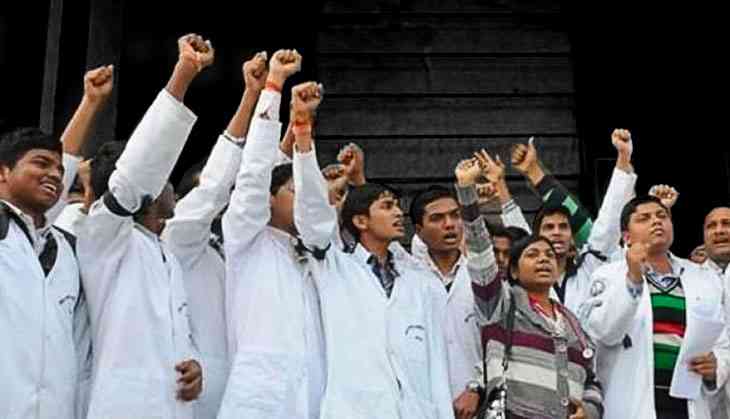 The Indian Medical Association (IMA) has called off its nationwide doctors strike after Union minister Ananth Kumar said in the Lok Sabha that the National Medical Commission (NMC) Bill will be sent to a standing committee for review.

The IMA had called for suspending routine medical services in private hospitals today to protest against a bill that sought to replace the Medical Council of India (MCI) with a new governing body.
No to a new medical body
The doctors began their 12-hour-long strike at 6AM today. Although emergency and critical services remained open, the outpatient department (OPD) services at private hospitals across the country, including the national capital, were affected.

IMA president Dr Ravi Wankhedkar told reporters that the shutdown had been a "success" in all major hospitals across Delhi, and only non-life threatening surgeries were postponed as part of the protest. While services at government hospitals were unaffected, doctors at these hospitals observed a 'Black Day' and wore black arm bands.

Speaking to ANI, Dr Vivek Chouksey, President Federation of Resident Doctors Association, explained the reason for the protest, saying, "It is a bill that the politicians are trying to push through and we are against it, but we also don't want patients to suffer. So, our OPD services will go on as per routine but we are wearing a black band in protest."

Dr Wankhedar stated that the decision to replace the MCI, the medical governing body in the country, with a new body, will "cripple" the medical industry by making them "answerable to the bureaucracy and non-medical administrators." Accordingly, the IMA declared 2 January as a "Black Day."
A bridge too far
Union Health Minister Jagat Prakash Nadda, however, maintained that the Bill's provisions would "benefit the medical profession." He also told reporters that talks were on with the IMA to resolve the issue. "We have heard them and also presented our views," he told the media.

The National Medical Commission (NMC) Bill was tabled in the Parliament on Friday. The bill proposes to allow practitioners of alternative medicine, such as homeopathy and Ayurveda, to practice allopathy after completing a "bridge course."

This provision drew a strong response from the medical community, with Dr Wankhedkar stating, "The IMA strongly opposes this Bill and has no option but to take the issues to our patients and the people. To register our protest, routine medical services like OPD and elective surgeries across the country have been withdrawn between 6AM and 6PM at our member hospitals and health institutions. NMC is an anti-poor bill with pro-private management clause. The bill allows ayurvedic as well as homeopathic doctors to practice allopathy after a six-month bridge course."

"Unscientific mixing of systems and empowering of other practitioners through bridge courses will only pave the way for substandard doctors and substandard medical practice. This will seriously impact patient care and patient safety," he added.
The IMA's demands
While the government seems confident that it can resolve the issues of the IMA, the medical body has come out with a long, detailed list of problems that will scuttle major provisions of the Bill:

• One elected representative in NMC from the Registered Medical Graduates of every state and no separate registration for AYUSH.

• The minimum qualification to practice modern medicine shall remain MBBS. No bridge courses to MBBS.

• IMA will facilitate deployment of 65,000 fresh MBBS graduates graduating every year in Rural Health Services with appropriate working conditions and incentives.

• No licentiate exam after final MBBS examination. IMA proposes common All India Final MBBS examination.

• As the new Bill proposes to do away with permissions needed to start a medical college, allowing private medical colleges to increase undergraduate and postgraduate seats on their own, the IMA wants legitimate inspection and appropriate regulation to run a medical college.

• The bill allows private medical colleges to decide the fee for 60 per cent of their seats, previously it was 15 per cent. This will increase the cost of medical education.