Govt bans 344 common use drugs. And it's good news for your body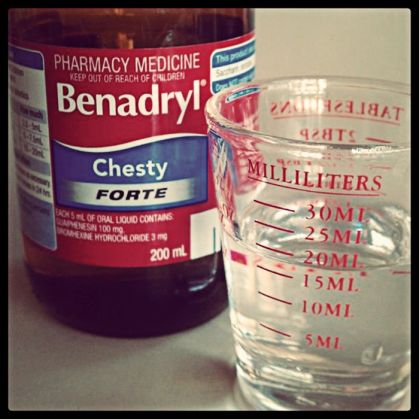 The notification
The Union Health Ministry has issued a notification banning 344 fixed-drug combinations for being unsafe
The banned drugs include Vicks Action 500 Extra and Corex cough syrup
The resistance
Pharma companies have moved the Delhi High court against the ban
They allege that the ban is arbitrary - there weren\'t any discussions with the government before it was imposed
More in the story
What are fixed-drug combinations and what are their positive and negative impacts?
Why the ban will bring welcome relief to your body
What's your go-to drug for even the slightest irritation in your throat or a cold? Is it Vicks Action 500 Extra or Corex cough syrup? Maybe Crocin Cold & Flu or D-Cold Total? Well, it's time to change, because neither will be available in chemist shops anymore.
On Monday, the Union Health Ministry issued a notification, cracking the whip on 344 such medicines, commonly known as Fixed-Drug Combinations or FDCs.
The ministry also said that about 1,000 more drugs are under the scanner, and about 500 or more could be banned. This could include popular antibiotics and anti-diabetic drugs.
Read- Cure, not kill: why the clamour for ban on online drug sales is ill-advised
The reason for this ban on the manufacture and sale of these combinations, according to the government, is that they are unsafe for mass consumption.
Health experts say the move was long-awaited, since many unapproved formulations and FDCs being sold in the market needed to be restricted or banned. Industry estimates suggest the move is likely to impact sales to the tune of around Rs 1,500 crore.
What are FDCs?
FDCs combine two or more drugs in a single pill. For example, a pill that includes a pain killer and an antibiotic would be a 'combination drug' which, in some cases, can help fight lethal viruses. But in other cases, it may prove harmful, or at least have harmful side effects.
Why the sudden ban?
The government has emphasised that the ban is not sudden, and that it has been researching and testing the efficacy of more than 6,200 combinations of drugs for the past one year. Of this, it identified 344 that needed to be banned, because they posed a risk to humans and better alternatives were available.
Is the ban unique?
India has been struggling over the past decade to curb abuse and restrict sale of combination drugs. But the drug regulators' efforts on enforcement have been patchy and produced limited success. For example, in 2007, the government instructed states to withdraw close to 300 combination drugs that were being sold without the approval of the Central government. The drug manufacturers, however, took the government to court and the order was stayed.
Why is the ban problematic?
The issue has always been approvals. For any drug to enter the market, it's mandatory to get approval from the state and Central governments, but in some cases, manufacturers had just received state level approval. This led to the sale of unsafe or 'irrational' drugs, as they are called, into the market.
For example Abbott's Zimnic AZ, a combination drug, had the approval of just the states, but was being sold across the country without the approval of the Centre.
Industry estimates suggest the move is likely to impact sales to the tune of around Rs 1,500 crore
Medical experts admitted that combining cefixime and azithromycin, which made up Zimnic AZ, was risky, and said that prescribing the combination for cold symptoms did not make any sense.
Reports also show that an 'illegal diversion' of Phensedyl, a cough syrup manufactued by Abbott which also faces a ban, was being sold in the state of Telengana.
Combination drugs have other drawbacks, such as increase in antibiotic resistance, a concern that has been growing in the last one year across the globe, with drugs for common diseases like E.Coli failing to work. Some call it the 'antibiotic apocalypse'.
Must read- Apocalypse now: in less than 10 years, antibiotics may be useless
However, FDCs have shown to be particularly useful in the treatment of HIV, malaria and tuberculosis, where multiple ingredients help fight the virus better. They are also useful for chronic conditions.
According to US healthcare provider IMS Health, half the the drugs sold in India in 2014 were FDCs., making it the world leader in combination drugs.
Is it unfair on pharma companies?
Industry experts certainly think so. US firms Pfizer (manufacturers of Corex), Abbott and Procter and Gamble (Vicks Action 500 Extra) have approached the Delhi High Court seeking a stay on the ban.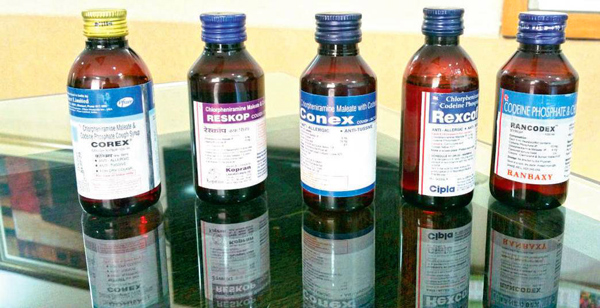 On Monday itself, the High Court awarded an interim stay on Pfizer's Corex. Senior advocate Kapil Sibal, appearing for Pfizer, told the court: "The notification was issued by the government without any inquiry or show-cause notice to them, with complete disregard to the fact that we have been marketing the drugs in question for the last 25 years."
The court observed the government action appeared to have been arbitrary and rushed. On Tuesday, Abbott and Macleods Pharma also got a stay.
Half the the drugs sold in India in 2014 were FDCs., making it the world leader in combination drugs
Corex is a combination of chlopheniramine maleate and codeine, prescribed to patients who suffer from cough and cold. Codeine is an opiate derived from morphine and can often lead to abuse.
Pfizer, in a press statement, said it believed Corex had a "well-established efficacy and safety profile in India for more than 30 years".
Ministry officials confirmed they had sent show cause notices to the manufacturers before the ban was announced, and had given them enough time to respond and make their representations.
The ministry also affirmed that companies were asked to submit data to prove the safety and efficacy of their drugs.
Read more- Bitter pill: why has Delhi HC made drugs costlier for diabetics?
Industry representatives, however, state that the ministry did not seek representations form individual companies, nor was there any buffer period for them to withdraw their drugs.
What upset the industry is that while the drugs were being assessed for over a year now, the government's notification after the expert committee gave its recommendations did not involve follow-up discussions with individual pharmaceutical companies
Money versus safety?
According to Pfizer, Corex earned Rs 176 crore in revenue in a period of nine months that ended December 2015.
Abbott's Phensedyl forms about a third of India's cough syrup market, and 3% of the company's $1 billion revenue in India. The company said it received the notification only late on Sunday.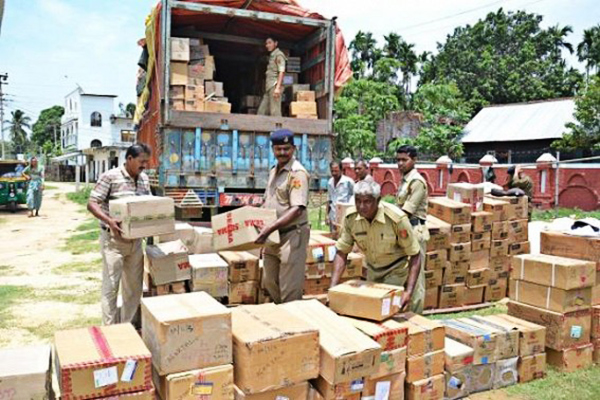 "The government has not followed the due process of law in the banning the drugs listed. Individual companies have not been notified. Since some companies have approached the court, the ministry now has to reassess the ban," says DG Shah, secretary general, Indian Pharmaceutical Alliance, which represents around 20 of India's largest pharmaceutical companies.
"The regulatory regime should be transparent and stable and not knee-jerk," Shah added.
However, health experts and doctors state that with respect to curbing abuse and concern over patients' safety, the government's move could be largely regarded as a positive one.
Edited by Shreyas Sharma