Catch Team
| Updated on: 18 December 2017, 17:48 IST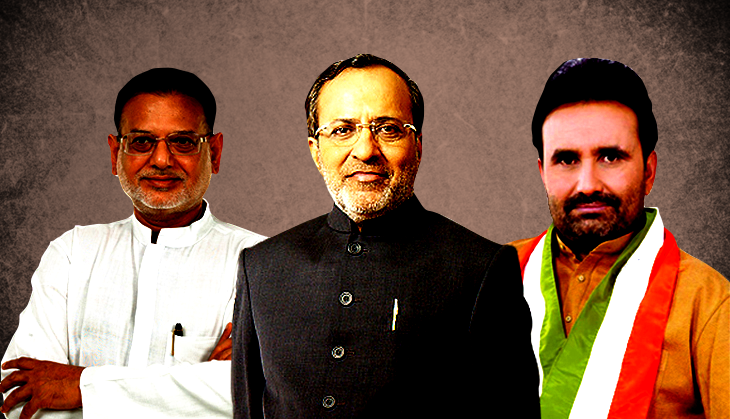 Despite a spirited fight in Gujarat, Congress' so-called stalwarts in Gujarat could not make it to the Assembly.
The party managed to revive itself, winning nearly 80 seats in the 182-member Assembly. Yet, the major faces of the party in the state failed to gain the confidence of the people in their respective constituencies.
While Shaktisinh Gohil lost in the coastal town of Mandvi, Arjun Modhwadia lost in Porbandar, Siddharth Patel in Dabhoi and Tushar Chaudhary in Mahuva.
The poor performance by the senior lot could lead to the selection of a young leader as the Leader of the Opposition.
Paresh Dhanani, a Patidar from Amreli, or Ashwin Kotwal, an Adivasi from Khedbrahma, are said to be in the fray.
Gohil, who won the by-election from Abdasa, could not continue his winning streak. In Mandvi, till this report was filed, Gohil was trailing by over 10,000 votes to BJP's Virendra Sinh Jadeja.
Interestingly, Congress' candidate in Abdasa, Pradyumansinh Jadeja was leading by over 10,000 votes against BJP's Chhabilbhai Patel.
Congress won from Mandvi only once in the last seven elections when its candidate trumped BJP's in 2002 elections. BJP, sensing anti-incumbency against sitting MLA Tarachand Cheda, had fielded Jadeja.
Modhwadia, the former chief of the party's state unit who was confident of his victory from Porbandar, too, has lost by a narrow margin. BJP's Babu Bokhiriya defeated Modhwadia by less than 2,000 votes. Bokhiriya, the sitting MLA, was a minister holding water resources, agriculture, fisheries, animal husbandry and cow protection portfolios.
In Porbandar Babu Bokhiriya and Modhwadia's political rivalry is legendary. Modhwadia defeated Bokhiriya from Porbandar in the middle of a BJP wave in 2002 and again in 2007. However, he lost to Bokhiriya in 2012.
Both Modhwadia and Bokhiriya come from the Mer community, who form 35% of the electorate in the Porbandar constituency.
In Dabhoi, another top Congress face Siddhartha Chimanbhai Patel lost to BJP's Shailesh Sotta by over 2,500 votes. Patel is the son of former chief minister Chimanbhai Patel and head of the Congress' campaign committee in Gujarat.
Vadodara district, in line with other constituencies in Central Gujarat, has yet again maintained its loyalties with the BJP. And in Dabhoi, even a considerable presence of the Leuva Patels couldn't help the Sidhartha Patel's prospects.
Meanwhile, in Mahuva in Surat, a district which was the epicentre of traders protest against the GST, Congress' Tushar Chaudhari is trailing to BJP's Mohanbhai Dhanibhai Dhodiya by over 6,000 votes. In 2012, Dhodiya had won the seat by a margin of 11,687 votes.