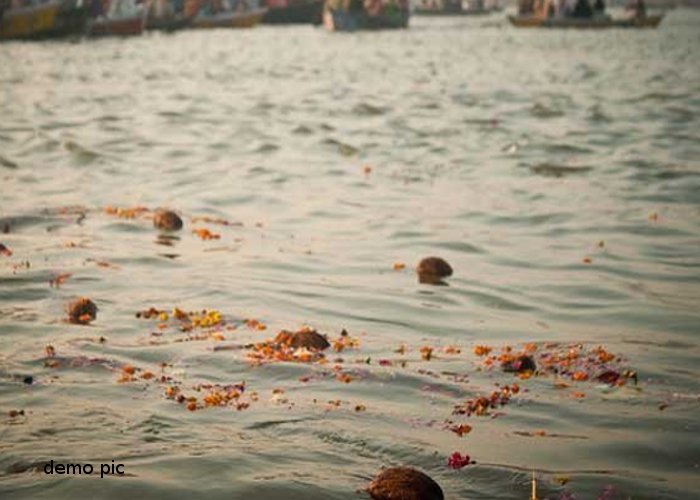 Keen to be part of 'Clean Ganga' initiative, Germany has offered to rejuvenate a segment of the river in Uttarakhand by using technology it had employed to clean the Rhine, considered one of the most important waterways in Europe.
In an address to a select group of Indians here, External Affairs Minister Sushma Swaraj referred to the German proposal while appealing the Indian diaspora to whole-heartedly contribute to the "Clean Ganga Mission" as well as 'Swachh Vidyalaya' initiative which is aimed at providing a functional toilet in every school toilets.
Swaraj said her German counterpart Frank-Walter Steinmeir placed the proposal to clean Ganga in Uttarakhand during the two-hour-long meeting she had with him in which both the leaders reviewed entire gamut of bilateral ties.
"The German Foreign Minister told me that 'you call Ganga mother. We cleaned Rhine. Rhine is like father and Ganga is mother'," she said addressing the gathering last evening.
Exhorting the Indian community to be part of India's development, she said the co .. she said the country has witnessed "momentous changes" since the NDA government came to power with a clear majority.
"I invite all of you to engage with India and be part of our developmental journey," she said.
The External Affairs Minister said India's stature at the world stage has gone up significantly in the last 15 months and gave example of how it had rescued nearly 1,900 foreign nationals from Yemen besides over 4,000 Indians.
She said even the US had requested India to rescue their citizens from the war-torn country which was unprecedented.
"A government with clear majority has come after 30 years. The political pundits had said the coalition government's will continue for at least 20 years more but they were proved wrong," Swaraj said.
"When we gave the slogan of 272 plus, some people made fun of us, some people questioned us and some people wondered how we will manage the magic figure. It was a big political change because India is the largest democracy in the world. And the most striking aspect of our democracy is that change of power has always taken place through ballot and not bullet," Swaraj said,
Swaraj said the NDA government was determined to live up to peoples' aspirations and that is why it has launched a total of 21 initiatives which include are three flagship programmes - 'Make in India', 'Digital India' and 'Skill India' programmes.
"There is lot of expectations and aspirations behind the huge mandate. We also knew that when people vote with such aspiration, they become impatient soon. That's why we knew we have to deliver at the earliest. I am happy to tell you that we have taken 21 initiatives in the last one year," she said.
Calling Indian embassies "home-away-from-home" for the diaspora community,the External Affairs Minister said approach of Indian missions towards the citizens have changed significantly.
"Not only the government changed, systems are also changing," she said.
Swaraj had arrived here on 24 August on a two-day visit.
-PTI