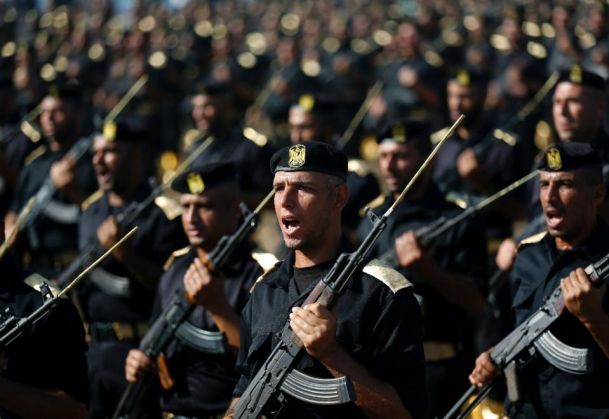 25,000 Palestinians will be provided combat training in a summer camp opened by Hamas' military wing starting from 25 July.
Hamas is currently engaged in indirect peace talks with Israel to reach a truce. However, this military training camp may escalate tensions between Gaza and Israel, which fought a 50-day long war last year.
Participants between the age of 15 and 60 will get two weeks' training in military techniques and in firing ammunition along with first aid and rescue techniques.
Human rights activists have condemned it as a forced militarisation of Gazan society and a violation of children's rights.
Sport and Quran-study camps are organised by Hamas, but this is the first time that al-Qassam brigades have launched a military training camp in the war stricken area.