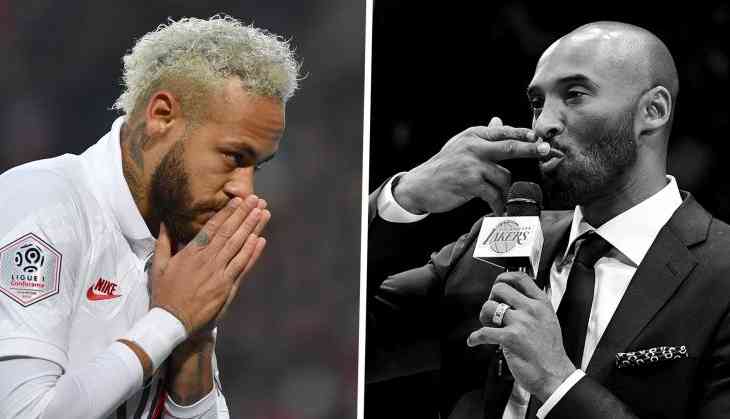 NBA legend Kobe Bryant's demise sent shockwaves on all parts of the globe with people from all section of the population manifesting their grief at the tragic news. From cricket fraternity to footballers, and other sports personalities as well, all joined forces to mourn the passing away of one of basketball's greatest.
Brazilian and Paris Saint-Germain (PSG) footballer Namar also paid homage to Kobe Bryant, dedicating his second goal in PSG's 2-0 win over Lille to the legend. The world's most expensive footballer scored a 52nd minute penalty and proceeded towards the TV cameras to make the number 24 with his fingers in honour of Bryant's jersey number.
"It's deeply saddening for the world of sport and for all of us," said Neymar to Canal+ after the win, which put PSG 10 points clear at the top of French Ligue 1.
"Not just for basketball fans, but for everything he did for sport."
Neymar had already put his side on the driving seat with a brilliant strike in the first half ahead of putting the game out of reach and increasing the gap between them and second placed Marseille.
Also Read: From Virat Kohli to Viv Richards, cricket community joins rest of the world in mourning Kobe Bryant's tragic death
The clip of Naymar's emotional tribute went viral on social media:
Neymar throws up the 24 for Kobe 💜 pic.twitter.com/mPUveZpNA2

— NBA Central (@TheNBACentral) January 26, 2020
Kobe Bryant and his teenage daughter Gianna was among the nine people killed in a helicopter crash in Calabasas on Sunday.
Also Read: Lakers star LeBron James seen grieving following news of Kobe Bryant's death [Video]