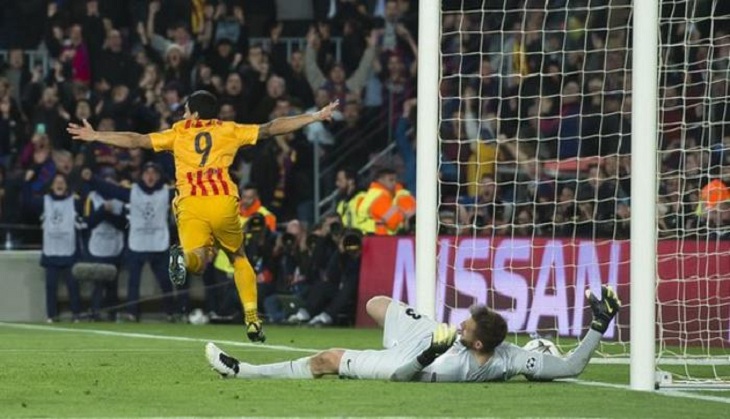 Barcelona came back from a goal down to beat Atletico Madrid 2-1 in their 1st leg quarter-final tie at Camp Nou on Tuesday, 5 April.
Visitors Atletico took the lead in the 25th minute when Fernando Torres scored a crucial away goal to peg back the defending champions.
However, within the next 10 minutes, Torres picked up two yellow cards to get sent off, as Atletico went down to 10 men.
Barcelona came back fighting in the second half, and Luis Suarez scored twice within a span of 11 minutes to wrest the initiative in the home side's favour.
Despite some spirited football from Diego Simeone's side, Barcelona held on to an important 2-1 win.
In the other game of the night, midfielder Arturo Vidal headed in a Juan Bernat cross in the second minute to seal a 1-0 win for Bayern Munich over Portuguese side Benfica at the Allianz Arena in Munich.
The second legs of both these ties will be played on Wednesday, 13 April.