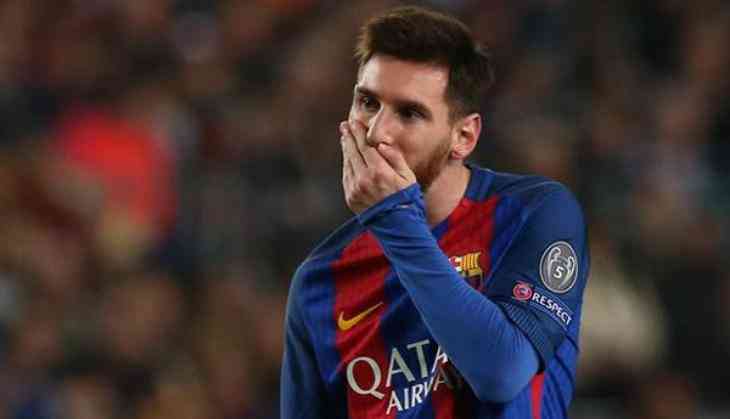 Argentine star footballer Lionel Messi is accused of choosing national coach and players, therefore, the football player took stand for himself by saying allegations against him are baseless.
In a latest interview to ESPN, Messi said, "It makes me angry that people say so many things so easily."
" People say a lot of things without knowing. So, on one hand, it makes me angry. But on the other hand, I am used to everything that they say. I am used to all the ridiculous things they say not just about me, but about this group [of players] from the last few years, so I can live with it, " added Messi.
In a interview with TyC Sports, Messi had said that by making such allegations, these individuals disregard him as well as the players in discussion.
"It's a lie that I put my friends and the coaches I want in the national team. I'm just one more player in the team," the 30-year old said.
"To tell these great players – (Angel) Di Maria, (Sergio) Aguero, (Gonzalo) Higuain and (Javier) Mascherano, who are worldwide figures – that, 'You play because you're Messi's friend,' shows a lack of respect towards them and also towards me. It's a lie. I never choose players for the team or take them out. That's not who I am. I am here to add to the squad, nothing else."
Messi added that he does not think much about how much longer he has left to play for Argentina. "No, honestly, I hadn't taken a decision [on my international future]," he said. "But I think it would have been yes, it would have been the end for this group [of players], because it would have been crazy not to qualify for the World Cup. Honestly, I can't even imagine what would have happened, because it would have been terrible for everyone."
"[Last World Cup?] I don't know. I try to not to look at the future and to just focus on the day-to-day and set objectives in the near future. I don't know what's going to happen after the World Cup. We're just going to keep growing in the coming months, taking advantage of the little time we have. After that, we will see."