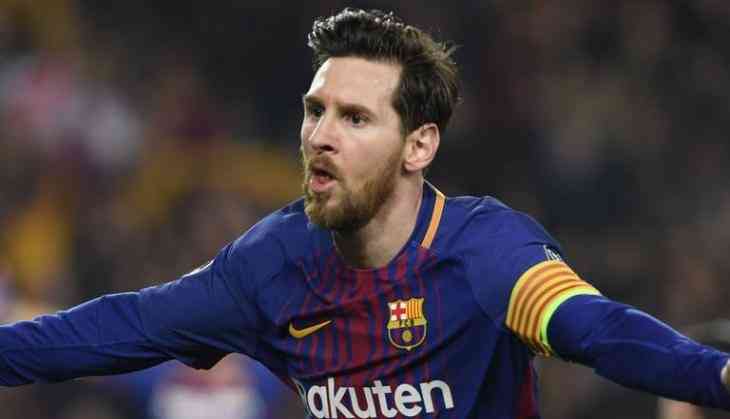 After a disappointing FIFA World Cup for Argentina, the Barcelona superstar Lionel Messi indicated that he would not play in the upcoming friendlies against Guatemala and Colombia in Los Angeles on Sept. 7 and Colombia in New Jersey four days later.
Lionel Scaloni has left the five-timeBallon d'Or winner out of his squad for upcoming friendly fixtures next month. Lionel Messi has retired from international duty before he quit the team after the 2016 Copa America. However, after a campaign back home he returned for Argentina later that year.
#SelecciónMayor Lionel Scaloni dio a conocer la lista de convocados para enfrentar a Guatemala y Colombia en Estados Unidos. pic.twitter.com/yivZX2KZ37

— Selección Argentina 🇦🇷 (@Argentina) August 17, 2018
#SelecciónMayor 🎙 Lionel Scaloni: "Creo que va a ser un camino largo. Hay potencial y material. Los chicos de la Sub 15 y la Sub 17 están haciendo un buen camino". pic.twitter.com/C8wNTYWRkt

— Selección Argentina 🇦🇷 (@Argentina) August 21, 2018
The current caretaker manager of the Argentina national football team Lionel Scaloni cited that "I spoke to him and after that talk, he has not been called up for these games. Honestly, we have not spoken about what will happen in the future" as reported in the Guardian website.
"We all know what he represents for us and we shall see what happens. I have a good relationship with him, it was a good chat that we had and we were very clear. He will not be in this call-up and in the future, we shall see."
"No player told me he did not want to come to the Argentina national team," Scaloni said. "All the decisions we have taken are for the good of the national team and to try to see what we can bring to the future".
"We have very clear in our minds that we need to add people to this new adventure. I spoke to the majority of the players and they all gave me their availability. We feel that we need these players right now. I feel it's the time for renovation. I'm convinced that the time to call up these players is now."
Also Read: Watch: This is how Lionel Messi earned 33rd title as a captain and became Barcelona's most decorated player ever