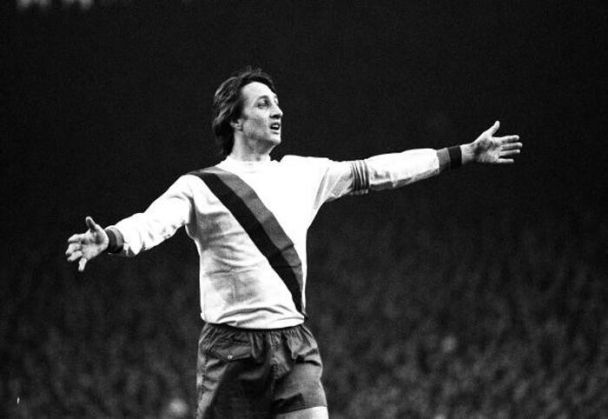 "Pythagoras in boots. Few have been able to exert, both physically and mentally, such mesmeric control on a match from one penalty area to another." - David Winner (English author) on Johan Cruyff (Brilliant Orange: The Neurotic Genius of Dutch Football).
Johan Cruyff's death, just five months after being being diagnosed with lung cancer, came as a rude shock to football fans across the world. More so because a month ago, in February, Cruyff had revealed positive news about his battle against cancer.
"The results have been very positive. Thanks to the excellent work of the doctors, the affection of the people and my positive mentality. Right now, I have the feeling that I am 2-0 up in the first half of a match that has not finished yet. But I am sure I will end up winning," he had said.
Eventually, it didn't work out as Cruyff had planned. The Dutch maestro breathed his last on Thursday, 24 March, in Barcelona, with his family members by his side.
Ajax's footballing rockstar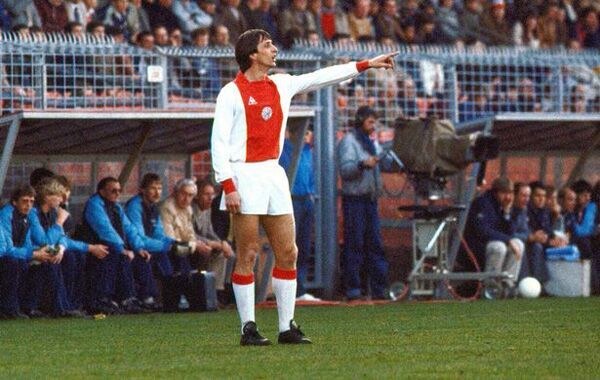 In 1965, Ajax endured their worst ever league finish in history, ending the season at 13th in the Dutch Eredivisie. That same season, a 17-year-old Johan Cruyff made his debut in the team.
Enter Rinus Michels, one of the greatest football managers of all-time. Relegation candidates Ajax became title contenders within a matter of few months in Michels' first season.
Cruyff immediately caught the attention of Michels. The teenage footballer took Dutch football by storm in his first full season, as Ajax romped to the league title with Cruyff scoring an unprecedented 25 goals in 23 games throughout the season.
This was the beginning of a long, fruitful association between Michels and Cruyff. The two would go on to win many more titles together. More importantly, however, Cruyff was so greatly affected by Michels' 'Total Football', that this would go on to form the core of his footballing philosophy for the remainder of his playing and managerial career.
In his second season, Cruyff propelled Ajax to a league-and-cup double. He scored 33 times in the league. During the heydays of The Beatles, football had found its own rockstar in the form of this young man from Amsterdam.
Cruyff the maverick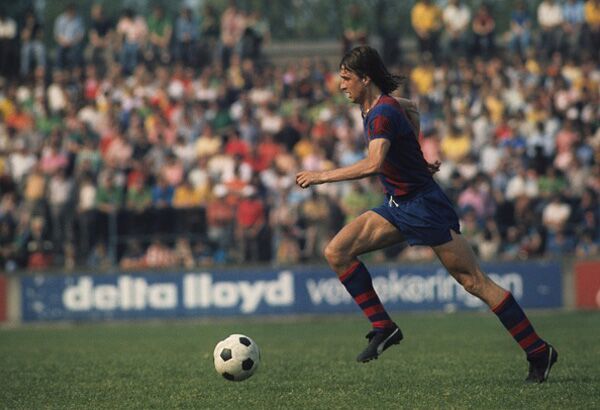 Johan Cruyff went on to win six leagues, four cups and three European Cup titles in his first stint with Ajax. Such was his cult that at the time that Cruyff had become a brand of his own in the Dutch game.
In the early 70s, Cruyff forced the Dutch Football Association (Dutch FA) into insuring players for their trips, like the officials were at the time. The administration had no option but to listen to his demands; such was his clout.
In his second international match, Johan Cruyff was sent off against Czechoslovakia. The Dutch FA banned him from a number of Ajax games as retrospective action, but owing to his importance, they refused to ban him from the national team's fixtures.
Cruyff's clash with Dutch FA officials continued well into the early 70s. When the national team, owing to a sponsorship agreement with Adidas, wore jerseys with three stripes on the sleeves, Cruyff refused to oblige.
He said his commercial agreement with Puma would clash with the kit provided by Adidas. As a result, Cruyff received special dispensation to wear jerseys which had two-striped sleeves.
Cruyff, however, was phenomenal on the field. In 1974, he almost single-handedly took his country to the World Cup final, which hosts Germany eventually won.
One of the most iconic moments in football history is the brilliant dummy Cruyff performed in this tournament against Sweden, now famously dubbed as the 'Cruyff turn', while trying to get past defender Jan Olsson.
The pioneer of modern-day football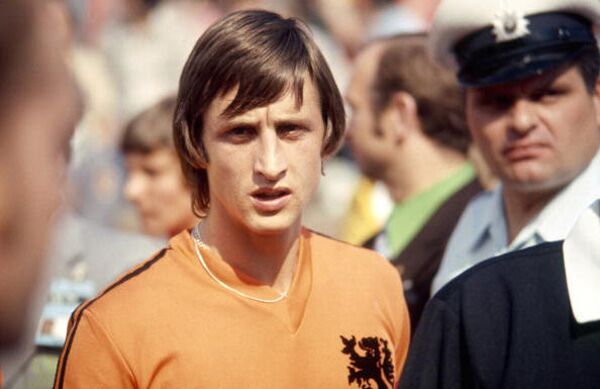 Cruyff continued to work with Rinus Michels at Barcelona after leaving Ajax in 1973. There he won the league title in his first season. However, success in Europe continued to evade Cruyff during this time.
Despite moderate success, Cruyff and Barcelona turned out to be one of greatest romances of world football. The Dutchman took no time in getting acquainted to the Catalonian culture, and the fans loved him in return.
Cruyff's vocal criticism of Real Madrid, for whom he refused to sign because of the club's association with Spanish dictator General Franco, further endeared him to the Barcelona fans.
In 1988, Cruyff returned to the city, this time as the manager of Barcelona. The Catalan club won four league titles, one domestic cup and one European Cup, Barcelona's first, under him. More importantly, however, Cruyff's tactical genius saw Barcelona being recognised as a side much ahead of his time.
Cruyff applied Rinus Michels' philosophy on the field, but during his eight years at the club, he also went on to transform the entire structure within FC Barcelona.
The Dutchman revitalised the club's youth structure, which later went on to deliver players like Lionel Messi, Xavi, Andres Iniesta, et al.
Cruyff's patient but direct style of football, a modern version of the 'Total Football' advocated by Rinus Michels, not only changed Barcelona, but formed the basis of many modern-day football teams.
Cruyff's legacy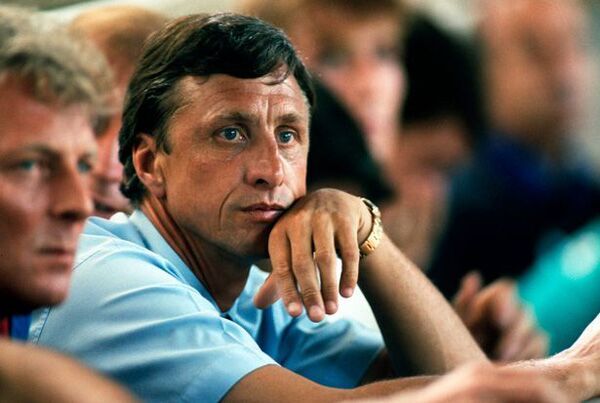 "Johan Cruyff painted the chapel, and Barcelona coaches since merely restore or improve it," Pep Guardiola, a prodigy of Cruyff, said a few years back.
What Cruyff did at Barcelona makes for academic study. Such was his hunger to play beautiful, attacking football, that he undertook a comprehensive overhaul of the club since taking over in 1988. A number of players were sold, and new ones were brought in.
The revolutionary 3-4-3 formation dislodged some of the greatest teams in Europe, and culminated in the club's famous 1992 European Cup triumph.
Cruyff was a visionary. On realising the need to prepare future Barcelona teams who could continue to execute his brand of football, a style which required high intelligence and patience, he changed the recruitment process at La Masia, Barcelona's youth academy.
Instead of recruiting players based on physical prowess, Cruyff stressed the need of selecting players based on their ability to play a possesion-style game: basically, creative, quick-thinking players.
"For Johan it was more about staying tight, being quick and trying to go forward, than being good in the air," Albert Ferrer, one of Cruyff's players says in an interview to FourFourTwo.
Frank Rijkaard and later Pep Guardiola, used different variations of Cruyff's style that saw Barcelona win three more European Cups between 2006 and 2011.
Guardiola remains one of the biggest exponents of Cruyff's footballing philosophy. At Bayern, the Spaniard has indeed enjoyed considerable success with a slightly faster and more expansive version of the Barcelona brand of football.
Barcelona's success today itself is a huge endorsement of Cruyff's long-term vision and his philosophy for the beautiful game. Despite his death, modern-day football will continue to feel the presence of the man who revolutionised the sport.
In a way, I'm probably immortal. - Johan Cruyff.