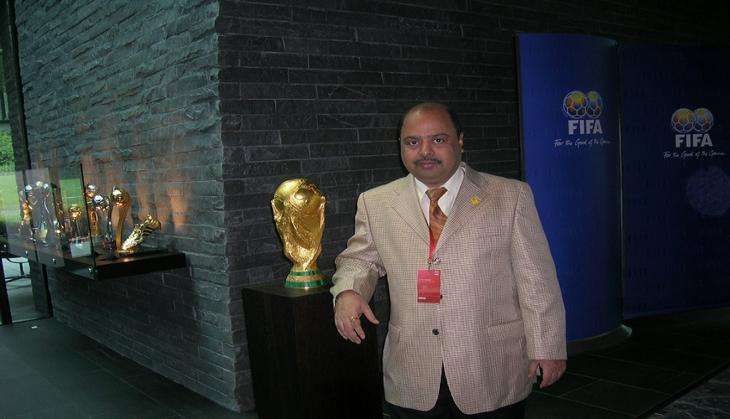 Where Indian football is concerned, the administration bears a bad name. With no proper financial support and no visible infrastructure, the administration often gets slammed for its inefficiency.
With the introduction of Indian Super League (ISL), football in India received a massive boost and the expectations from the administration have risen. Even the I-League is serving as a great platform for many young players from different regions.
The administration plays the all-important role of enabling local and national footballing talent to reach their highest potential.
Catch spoke to Subrata Dutta, Vice-President of All India Football Federation (AIFF) to understand the progress of football in the country:
1.How has AIFF been dealing with the new developments in Indian football?
Subrata Dutta: The approach has become more professional and now, we have prepared a strategic plan with help from FIFA. We are implementing the plan and laying more emphasis on grass-root level football development and youth football development.
2. How will AIFF implement the plan?
Dutta: Well, for grass-root level football development we have a specific plan and a separate department to enforce it. We have implemented this plan in various states and not only that, one of the licensing criteria of I-League clubs is that they have to involve themselves in the development of grass-root level football.
2. What kind of impact will Gurpreet Singh Sandhu's entry into top-tier European football have on football in India?
Dutta: Gurpreet would really be an inspiration to young footballers and football enthusiasts in the country. He made a place for himself in a European football club and that is because of his hard work. I have seen him play in the Asian Games. He has improved by the year and really worked hard to be at that position. I'm sure the aspiring footballers in the country would take him as an idol and follow his footsteps to become an international footballer.
3. How has the ISL influenced Indian football?
Dutta: ISL has really helped in commercialising Indian football. ISL comprises clubs owned by the top corporates of the country. It has added to the entertainment and glamour value to the game.
Apart from that, ISL has invested a lot of money to promote the league in the country. Now, it has become the fourth most watched league in the world. Many players who play in the I-League also play in ISL which in turn has increased their salary. So, it is definitely a good thing to have happened to Indian football.
If ISL continues for few more years, then people would understand the effect it had on Indian football. Every club in the ISL has Indian players who have played neck to neck with the foreign players. And playing alongside foreign players has definitely improved their game.
4. How many players do you think may be promising enough to represent India?
Dutta: There are many players who might perform well and get themselves into international football. I can not single out anybody, but yes, there are quite a few players who can set new standards for themselves.
5. Where do you see Indian football in the near future?
Dutta: U-17 World Cup will be a game-changer for Indian football. The infrastructure will be ready by 2017.
The U-17 team is being prepared by coach Nikolai Adam who is a brilliant coach. Now we have a separate professional technical department which is giving inputs at the grassroots level. Yes, the result will take some time to yield, but I'm quite sure in the near future, Indian football will be a force to reckon with.